Scary Zombie Groundbreaker for Halloween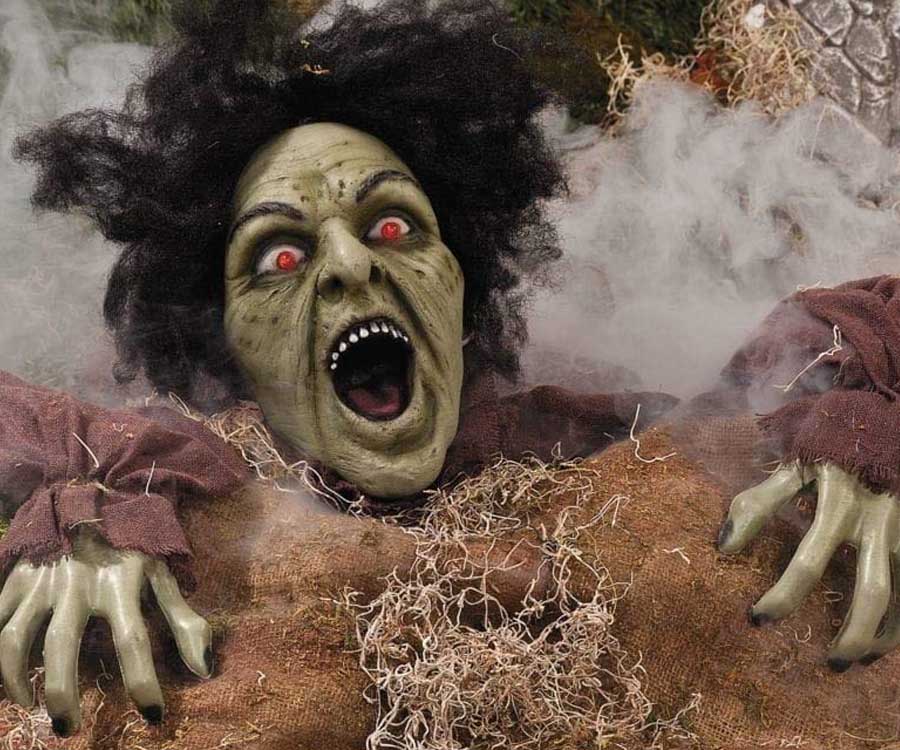 Halloween is going to hit the doors so soon. Get ready to scare your friends and guests starting with this Scary Zombie Groundbreaker decorative. This Halloween decorative clawing zombie will take part some real time with its blinking red eyes. The wide opened jaw and claws out of the broken ground are going to fill you in fear if seen unexpectedly. And of course, the model looks somewhat a scary witch too.
This scary zombie clawing from the ground will make your Halloween party even more dreadful. The red eyes will blink with red LED lights staying behind. Also, the groundbreaking appearance is much realistic. Give a chance for this scary zombie witch to attend your Halloween eve and share some scare. Also, you can gift it to someone to hold their memories on such a scary gift.
The decorative is fully made of latex and fabric. The LED eyes are the most horror factor and it needs two "AA" batteries to operate, but not included with the package. It measures about 10 inches x 25 inches. Hope you try this scary zombie clawing groundbreaker this Halloween.

December 6, 2023 2:04 pm

Amazon.com
Last update was on: December 6, 2023 2:04 pm