Halloween Boogeyman Prop to Give the Biggest Scare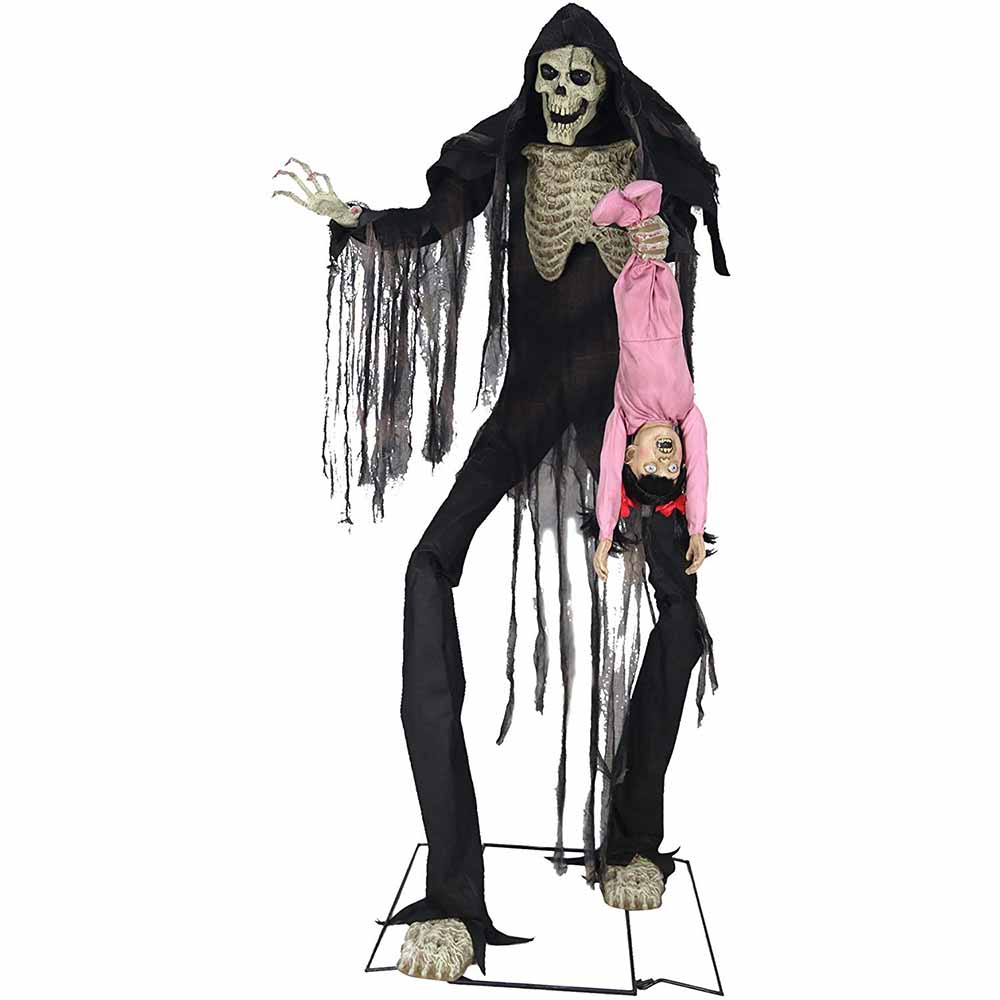 This prop is scary to the max! Scare the neighbors in your using this Halloween boogeyman prop from Seasonal Visions. The skeletal prop also holds a baby upside down on one of its hands. And the baby's expression is fear and creepy as well.
Not only is the design scary, but even the imposing nature of the Halloween boogeyman prop. For instance, it is 7 feet tall! Also, it can produce sounds as well. Some standard creepy voices already come built within the scary Halloween prop. The clothes of the skeleton figure are tattering, and there are many cracks on the skull as well. So realistic is the design that it is sure to throw some in a bad scare in an instant.
Even there are animations that come with this Halloween boogeyman Prop. The eyes of the skeleton light up in red color. While laughing, the head of the skeleton also turns side by side. Even the child that it holds, screams. One tip. If you want to make it even scarier, do some more spooky Halloween decoration. As in, you can fit in some lights inside the Halloween skeleton. Or place it in a room where it is dark and put some other props to make it spookier.
Note that the animations activate on its own. It can detect any person for as far as 6 feet and then the screaming and turning starts! The package comes with the part and the user must assemble them. Follow the guidelines provided in it, plug and play.
At only 24.8 pounds, you can store this with ease. Reuse this spooky Halloween toy in future parties as well!

September 3, 2023 2:17 pm

Amazon.com
Last update was on: September 3, 2023 2:17 pm