Play Everywhere Hookey Ring Toss Game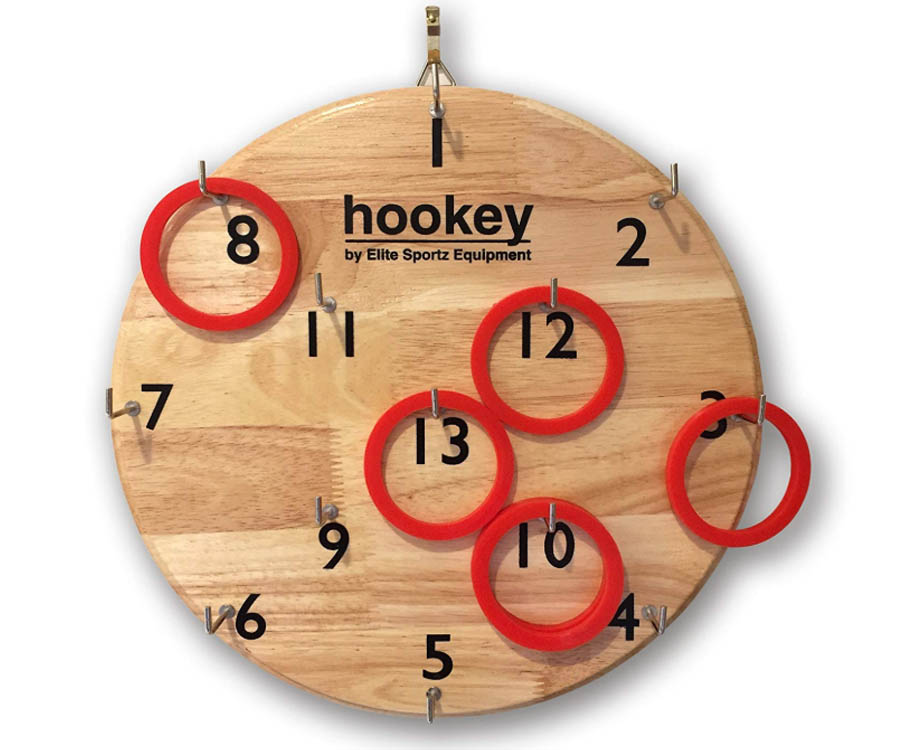 Do you want a memorable gift for your kids for some physical activity and easy time passing? Use this play everywhere gaming set up for all ages. The Elite Hookey Ring Toss game is just as simple as hanging it on the wall and start your game. Also, It feels very funny to play outdoor with the family.
Wherever comfortable, hang the Elite Hookey Ring Toss on the wall, and start tossing the rings against the hooks. Play this game wherever or with whoever you want, like game rooms, men caves or even office rooms.  Moreover, the Elite Hookey Ring Toss game is very challenging and addictive game for all ages.
If your creativity goes high, this Ring Toss gameplay will get even more attractive and fun packed with different ideas. It is, of course, a best memorable gift for children of age above 5 years. Apart from that, gift it to your dear ones, such it is a unique great looking game. The set provides you with a beautifully crafted game board of 20mm thickness, a hook box, and a set of red and black rings 6 each.
This Ring Toss game is surely an alternative to darts. So say goodbye to darts and start playing Elite Hookey Ring Toss game with no harm of sharp darts. It is such an addictive game for the adults as well as the kids.

December 6, 2023 3:31 pm

Amazon.com
Last update was on: December 6, 2023 3:31 pm