Smart Water Controller With Apple Homekit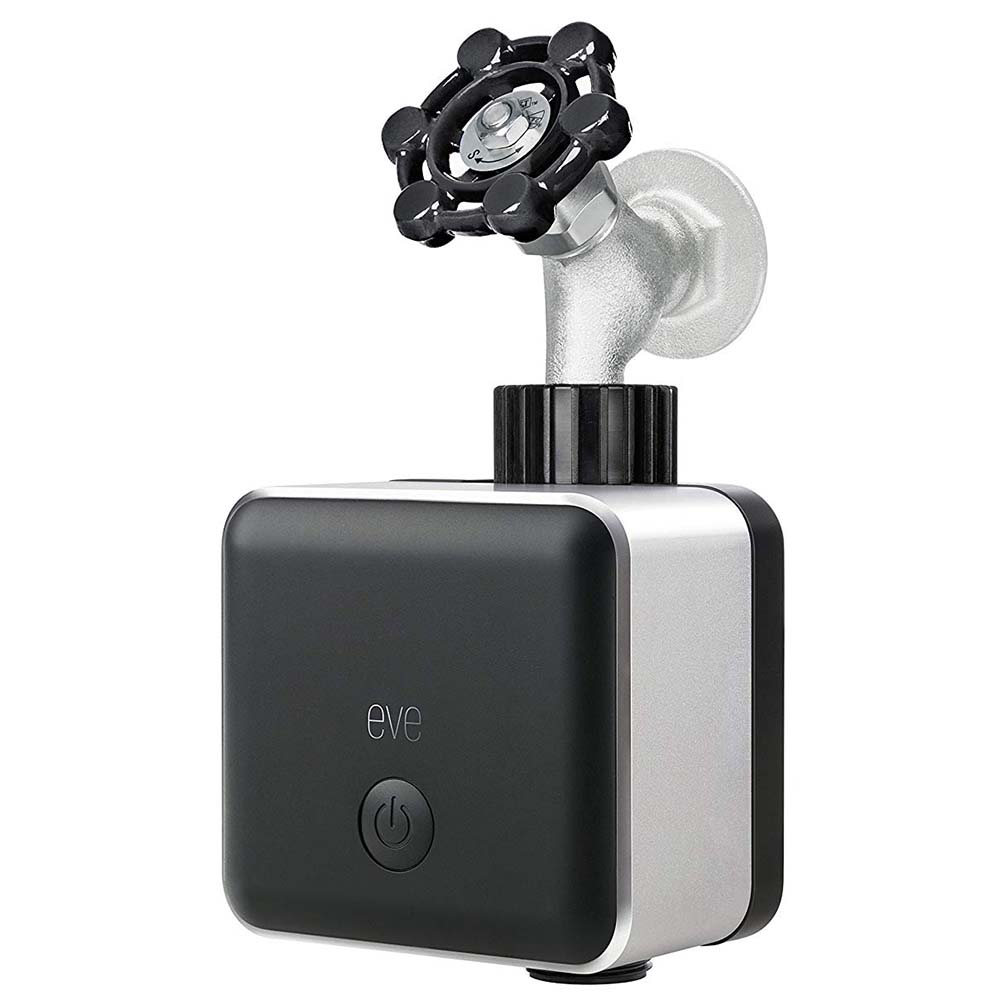 Are you looking to monitor and control your water usage right from your iPhone? Introducing Eve Aqua, a smart water controller that supports Apple Home kit so you can control your faucet on your Apple devices. Now you can control your water usage throughout your house with a simple tap on your iPhone, iWatch or with Siri.
The device also has a nifty onboard button for a seamless experience. The device can attach itself to most water outlets and comes with many handy features that help you automate your water consumption.
The app features an automatic shutting down of the smart controller. Thus, you can schedule the water shut off remotely and the device will automatically shut-off at the right time. This often prevents you from flooding your garden.
The scheduling feature in the app helps you set schedules for your faucet. Now you can water your plants without being anywhere near your home. Eve Aqua will automatically open the tap at your scheduled time and shut it off again. It only requires an internet connection when you have to update its settings.
Eve Aqua Smart Water Controller comes with some extra features like estimated consumption. Moreover, its ability to control it remotely from anywhere in the world makes it a must-have gadget for your garden. It's built with the most efficient BLE and only requires 2 AA batteries to operate flawlessly. Its water resistance and UV protection make it the best home automation device. Get Eve Aqua now and forget that you have any faucets in your home at all.

August 13, 2023 10:43 pm

Amazon.com
Last update was on: August 13, 2023 10:43 pm