SP650 1080P Drone to Get Crystal Clear Aerial Photos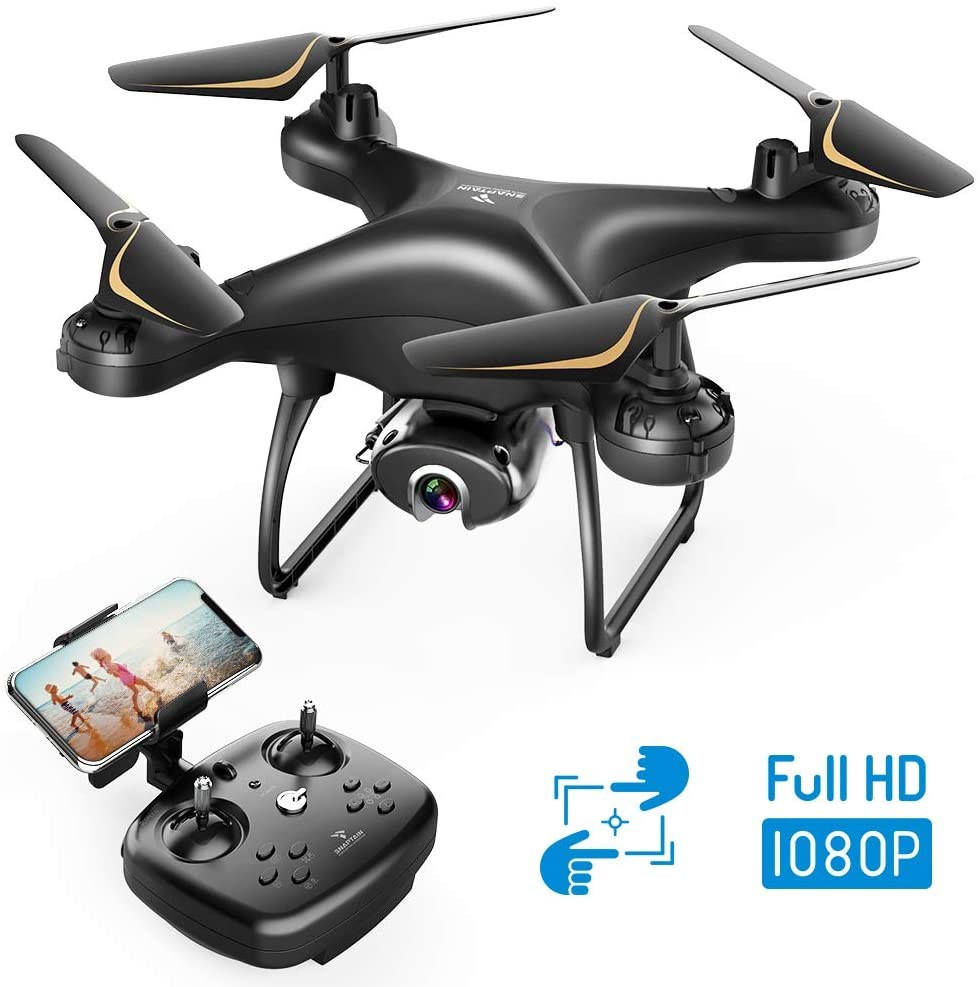 SP650 1080P Drone camera captures crystal clear aerial photos and 1920 X 1080 @ 25fps videos. With 120° FOV and 90° adjustable design, you can catch every moment of your adventure from a bird-eye perspective.
SP650 1080P Drone is the only drone with smart voice control and gesture control. Moreover, you can speak to control the flying direction or pose to the camera to trigger photo/video shooting, adding fun to your flight.
SP650 1080P Drone can perform stunts like 360° flip, circle, and high-speed rotation. Combined with trajectory flight, it allows you to draw flying courses on your phone. Also, the SP650 drone brings you spectacular flying experiences.
Upon one tap, the drone will Take off/Land or Return. SP650 1080P Drone has Out-of-Control Protection Technology and runs on Lower Battery Alarm. Apart from this, each battery provides 12 minutes of flying time. Meanwhile, you can get up to 24 minutes with TWO batteries supplied.
By pressing the High-Speed Rotation button on the remote, the drone will spin at a certain height. Press the Circle button on the remote. The drone will fly in an anticlockwise circle of around 1M in diameter. Furthermore, you can fly the drone to a height of over 2 meters.
There are five ratio options available to meet all kinds of needs. In addition, you can either control the drone with the remote or your phone. An app named SNAPTAIN Nova is available at App Store/Google Play, compatible with iOS 7.0 and above / Android 4.4 and above.
Gesture control allows you to pose to the camera to trigger phone taking and video recording. The drone will take a photo in a countdown of 3 secs. Subsequently, pose an open palm sign to the camera, the drone will start or end the video recording. Now you can set your hands free and pose your most charming gesture or dance with your loved one. Further, the gravity sensor mode enables the quadcopter to follow the direction you move your smartphone.

September 29, 2023 7:34 am

Amazon.com
Last update was on: September 29, 2023 7:34 am