Decorative Paper Lanterns and Pom Pom Balls Hanging Decoration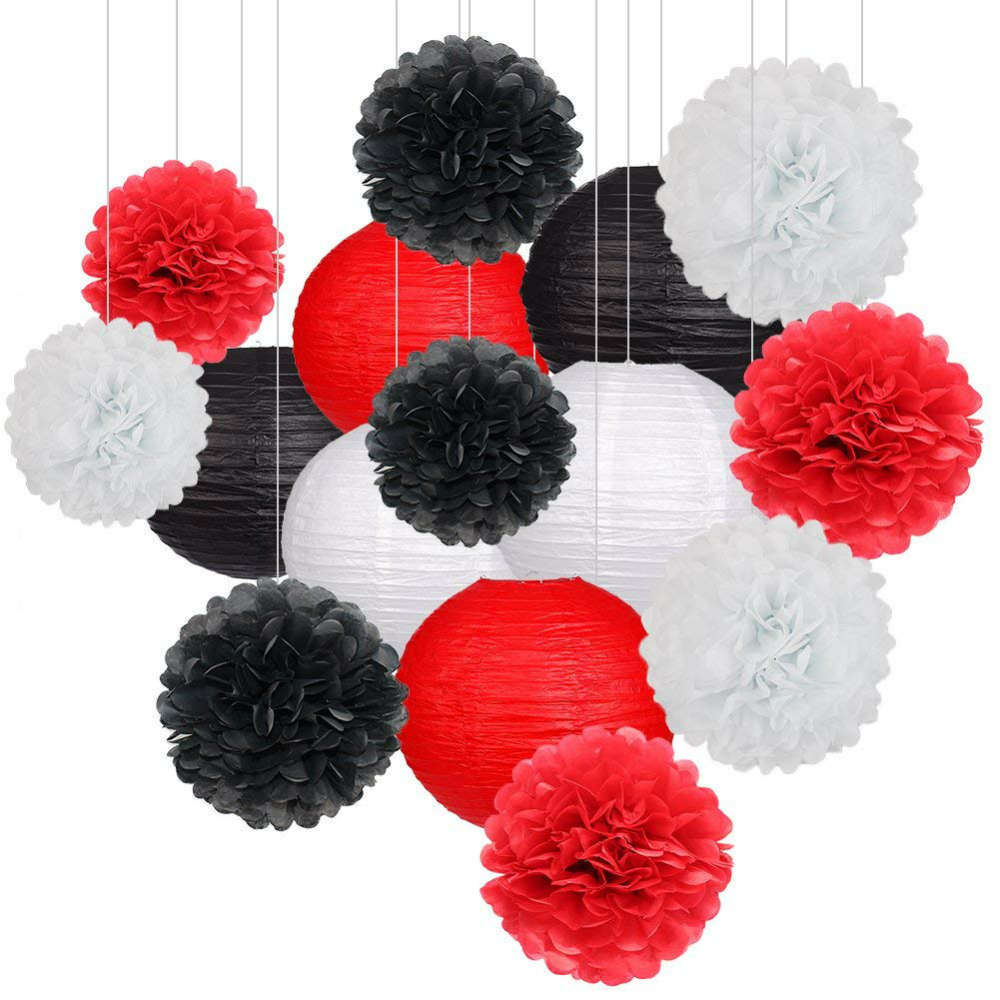 Decorating your party is the most crucial thing. But, are you bored with those conventional decorative items? Zilue brings to you these gorgeous decorative paper lanterns to elevate your party mood.
These decorative paper lanterns made of high-quality paper. The party pack consists of paper lanterns and pom flowers. You can use these decorations in shops, hotels, and different parties at home. You can use it outdoors, such as hanging on a branch or in a lawn. But, make sure it does not get wet.
The party decoration set is perfect for wedding party decoration, baby showers, birthday party, bridal shower, Christmas, office party, market decoration, theme parties, etc. The decorative paper lanterns are also suitable for DIY activities for children. The package contains 15 pieces of lanterns of assorted color and sizes. The red, white and black decorative accessory looks stunning in all parties.
The package consists of instructions for assembly. Also, you can get instructions online. Paper lanterns are easy to assemble. But, you need little time to assemble the pom poms. These paper pom poms are delicate to assemble but look stunning. So, invest little time for decorating your party in the best way possible.
Also, you can try these beautiful decorations as an attractive backdrop for your photo shoot. Also, you can pair it with other party decors. These decoratives can bring everyone in an instant party mood. The product comes with a 24-month warranty. Also, you can get your money back within 48 hours. So, if you do not like the set just return and get your money back.
It is a perfect gift for someone who loves to host parties. Also, you must have one in your store for hosting colorful parties for your friends and family.

December 1, 2023 3:56 pm

Amazon.com
Last update was on: December 1, 2023 3:56 pm