Sky Night Light Projector to Help Your Kids Sleep Better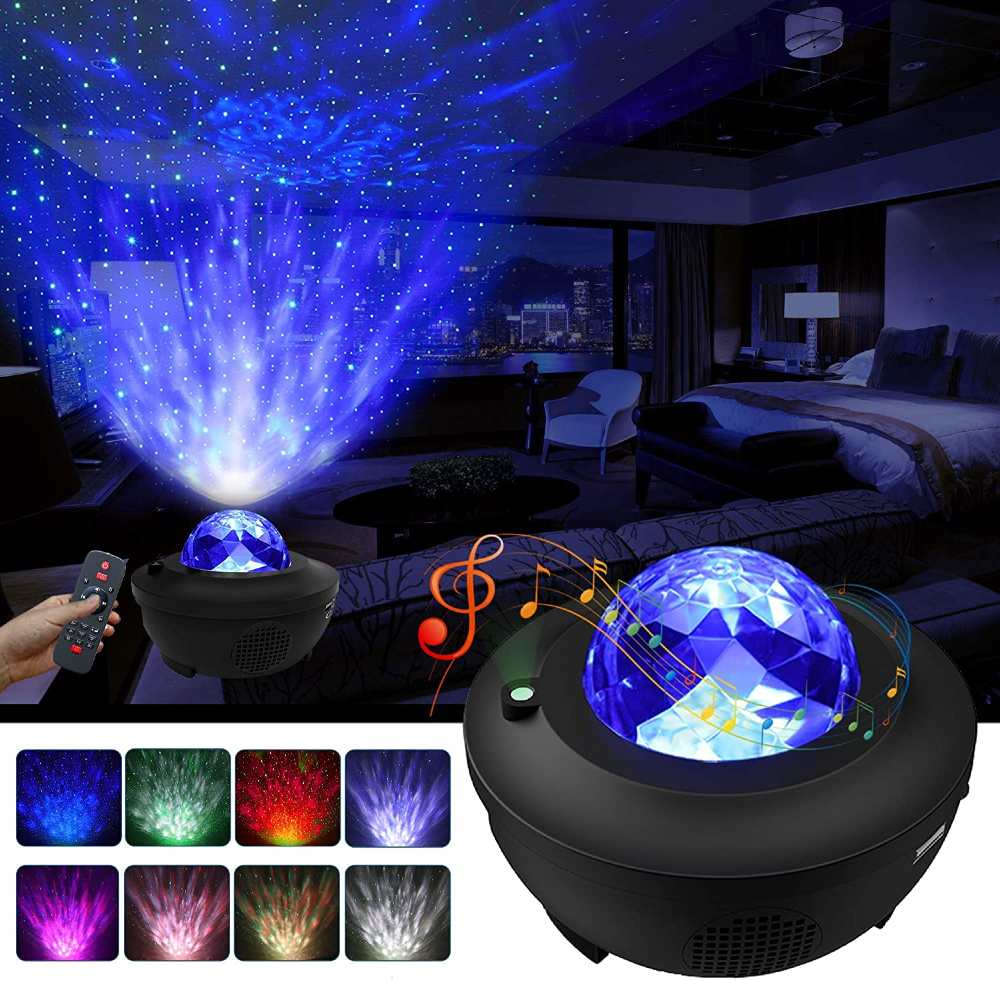 Does any of your kids have problems sleeping at night? They find the staring of the black ceiling fearful, bringing them chills and shivers. Leaving the room light on would only prevent them from sleeping. What can you do about it? The Sky Night Light Projector projects a starry night sky onto the ceiling and walls of your room. It transforms that dark, plain room into an outdoor night sky environment.
The Sky Night Light Projector takes you and your family on a universe trip in the home. It is the best gift for everyone who wants to enjoy a colorful LED light show with the moon. It projects realistic water patterns, moon, and stars onto the ceiling of the room. Moreover, it fills your room with nebula and moonlight. Similarly, it creates a fantastic atmosphere and relieves sleep. Besides, it generates children's interest in astronomy as well.
The four touch keys of the Sky Night Light Projector make it easier to use by adults and children. Firstly, the latest voice control mode is something to admire. Secondly, the star projection in the music environment is great too. And, it can twinkle to the beat of the music. You can control the Sky Night Projector by clapping your hands. Consequently, it can create a party atmosphere for you.
The 2200mAh rechargeable battery can be convenient for you to place anywhere. The Sky Night Projector brings you a long time projection after a full charge. Also, it has a rechargeable battery, is friendly, and durable than another star projector.
The Lifelike nebulae with the projector change according to music rhythm. It brings you and your family a soft and relaxing bedtime experience. Therefore, it creates a romantic atmosphere in bedrooms, game rooms, and home theatre.
The gentle water wave can guide you to sleep well. In addition, the dream of stars and moon projection can make it fun for children. Star Night Light Projector accompanies children to sleep. Most importantly, the three projections combined create a romantic atmosphere for you. The three angles of the base options are available to meet your needs in any indoor place.

May 31, 2023 4:08 am

Amazon.com
Last update was on: May 31, 2023 4:08 am