James Bond Aston Martin LEGO Creator Expert Building Kit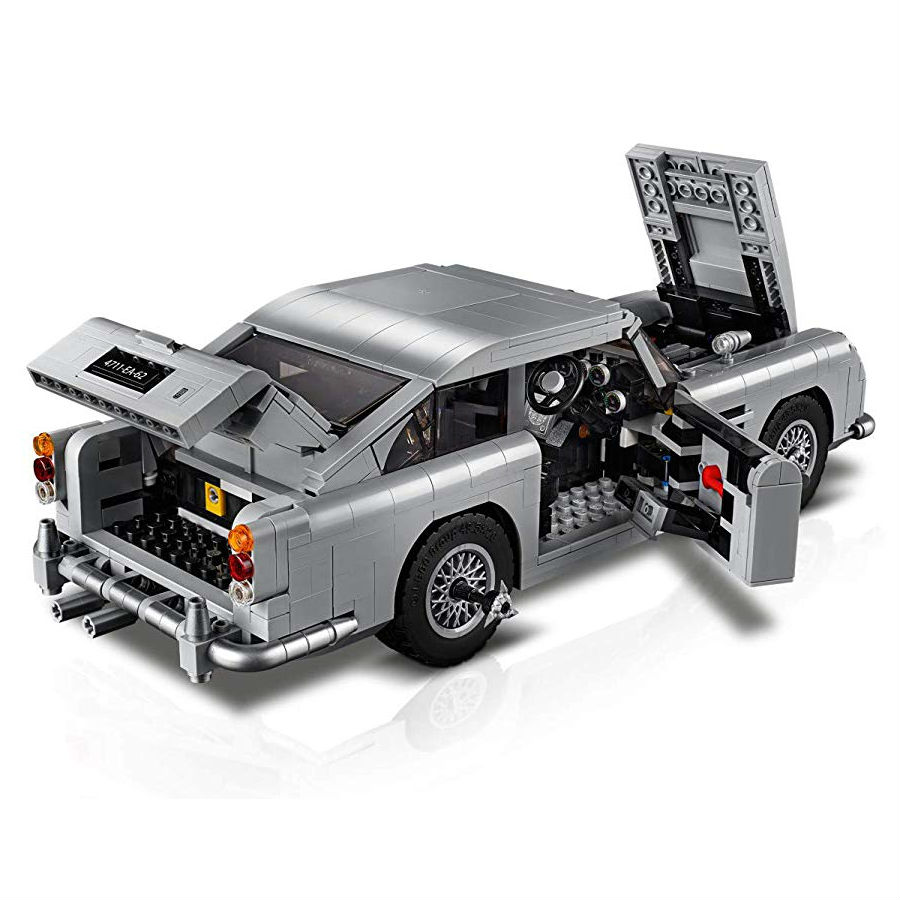 The DB5 is the popular cinematic Agent 007's car, which is first seen in the James Bond film Goldfinger. Are you also a fan of Aston Martin James bond films and Lego building sets? So here is for your car building kit from the sets of James Bond. Relive the excitement of the movie Goldfinger with this amazingly equipped building kit.
This impressive car building kit has got the style and classic sophistication of James Bond's legendary 1964 sports car. The car replica model gives you the richness of original details and functioning machinery.
The car has a raisable bullet shield, passenger ejection seat, wheel-mounted tire scythes, and rotating license plate. It is an awesome toy for boys and girls aged 16 and more. 007 car collectors will love this product. You can also place it at your home or office as a centerpiece.
You can construct the James Bond car building kit advanced building set with all other LEGO sets and LEGO building blocks for innovative construction.
There are 1295 lego pieces in the kit. The complete car is 18.9 x 11.1 x 3.6 inches in dimensions. The product has been designed to offer you a challenging and satisfying experience of building your own toy car. If you are a fan of Aston Martin James Bond movies and LEGO building sets, then this is a must-have product for you.
The Car building kit is a perfect thing to gift to your loved ones. This is a unique gift for people of all age group including children. So, gift it to your friends or family on any occasion.

December 6, 2023 4:02 pm

Amazon.com
Last update was on: December 6, 2023 4:02 pm