Waterproof Laptop backpack Bag for Your Adventures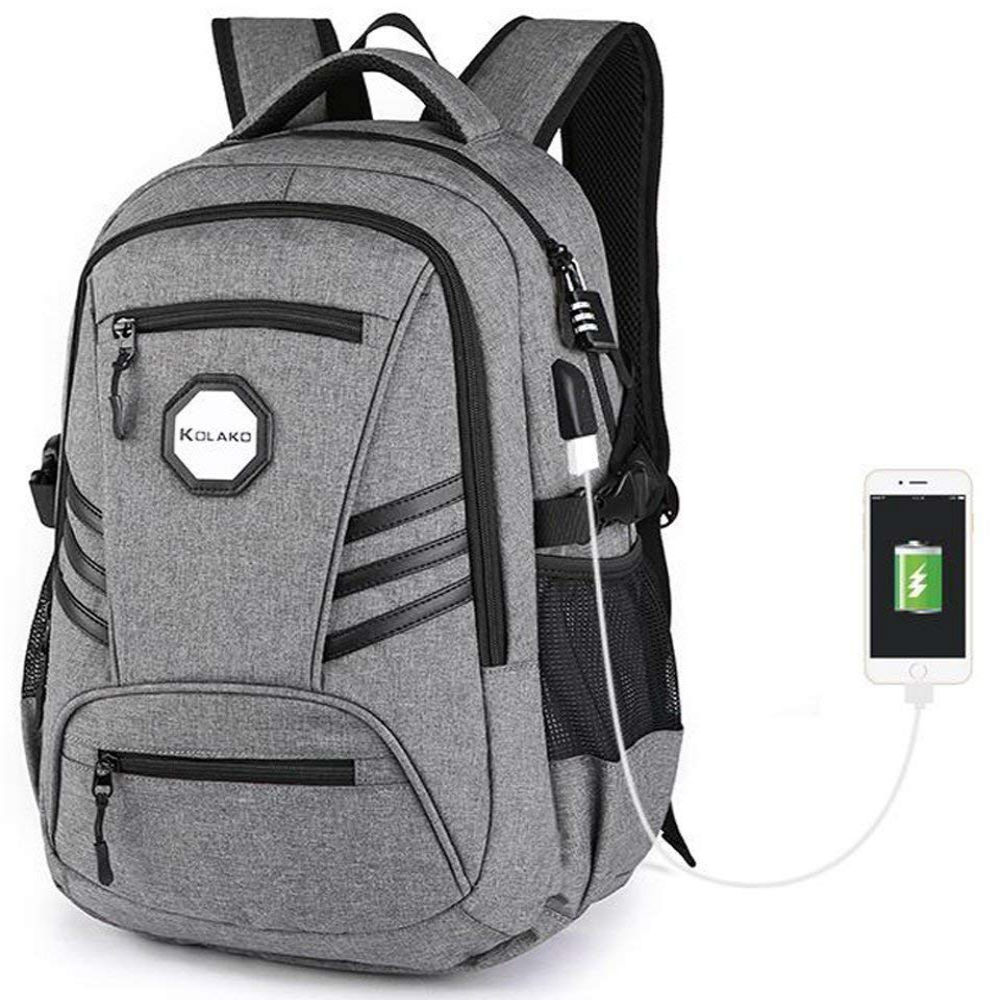 Travel Bags are must have and a universal companion of everyone while traveling. Here is one perfect partner for your tours, a waterproof laptop Backpack with USB port charger. This stunning laptop bag is water resistant with high durability.
Also, with an anti-theft lock system, you can feel safe and secure. Metal made zippers make it tough to unlock the bag without a key.
This waterproof laptop backpack is lightweight as well as perfect for middle school and high school kids. Also, the feature like USB Port for charging elevates the features of this bag. With this charging cable, you can charge your phone while walking.
You can click adorable photos and not worry about your discharging battery of the phone. You can put your Power bank for the charging device inside the bag and, put USB cable out.
This high-quality backpack is made from Nylon garment fabric with PU back coating on the back-side. Also, with resistant to little tear and wear damage, this sustains small deformations easily.
Moreover, this premium laptop bag is water resistant. This light-weight bag is prepared for multi-use and daily usage. Therefore, it can also help you as a travel daypack along with school and college bag.
Each of the compartments can hold a laptop of 13 inches. The biggest compartment can safely hold a laptop of 15.6 inches. Suitable for the everyday journey, this has wide strips to distribute the pressure. This bag weighs less than two pounds. The dimensions of the bag are 17.5 X 11.42 X 5.9 inches.

December 6, 2023 9:24 pm

Amazon.com
Last update was on: December 6, 2023 9:24 pm