Stunning Magnetic Building Block Kit with Colorful Bar Magnets to Produce Amazement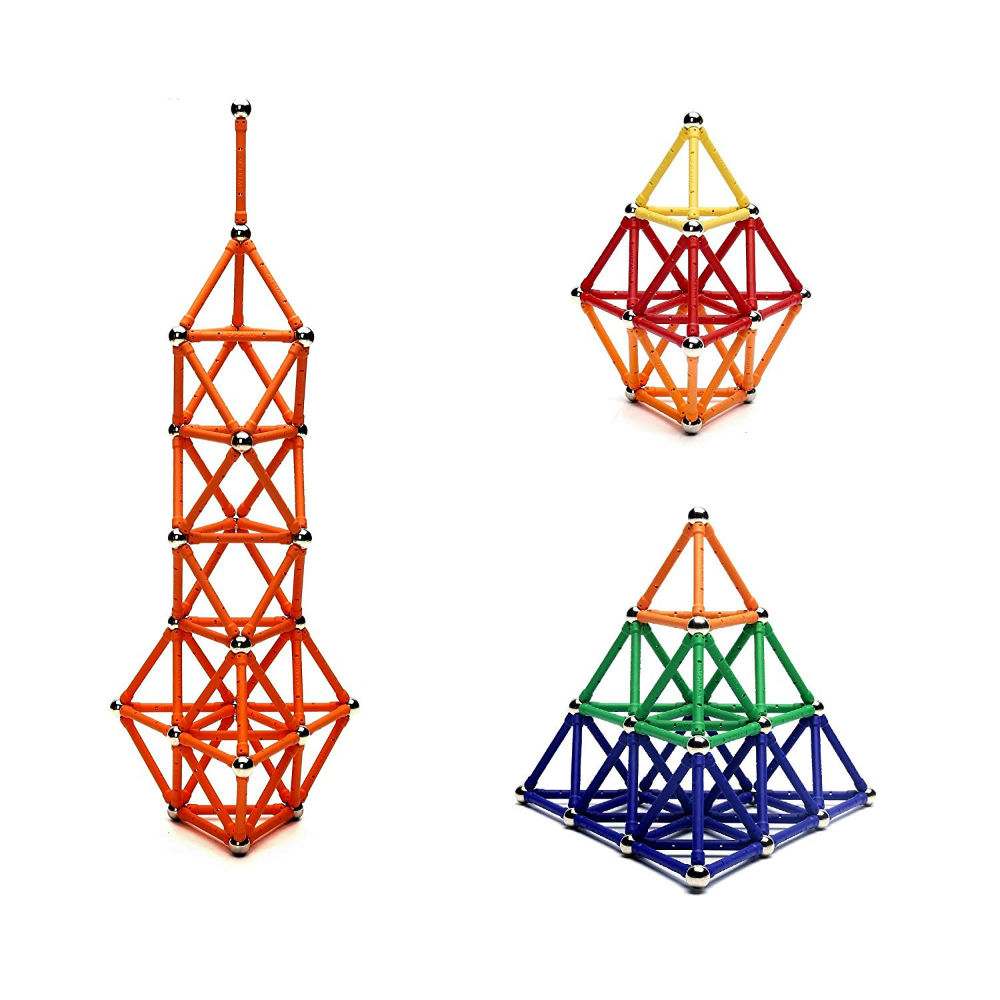 This Magnetic Building Block kit is amazing and interesting to play and learn at the same time. With the power of magnets, everything looks like an illusion for naked eyes. This Intelligence Learning Toy is also a set up for brain training for adults. With 128 magnetic pieces, it seems pretty exciting to frame the complete structure.
Not only one but you can create unique and magnificent shapes with 72 steel balls. For kids, this game is a perfect practice to ignite the creativity. From learning colors to counting, this can also mold their imagination and shape recognition skills.
For teachers, this Magnetic Building Block kit is useful in several ways. They can teach mathematics and physics with only one shape.
The game is way more hard and engaging than it seems to be. It's not easy to stabilize the balls and get the desired shape. You need to have patience and the right technique. With some kind of practice and balancing the balls, you can get the work done quickly.
Along with that, you can attract visitors to a shop or put this unique shape in the reception of an office. That can definitely ease out the heat of people that are waiting outside the office by engaging them in it.
Each bar is of 2.3 inches and, the diameter of the balls is 0.5 inches. This Magnetic Building Block kit is built with high-quality material. Therefore, it gives a 30-day return policy. The complete kit weighs little over than three pounds.

September 28, 2023 12:49 am

Amazon.com
Last update was on: September 28, 2023 12:49 am