Dancing Water Speakers with Colored LED to Amplify your Fun at Party!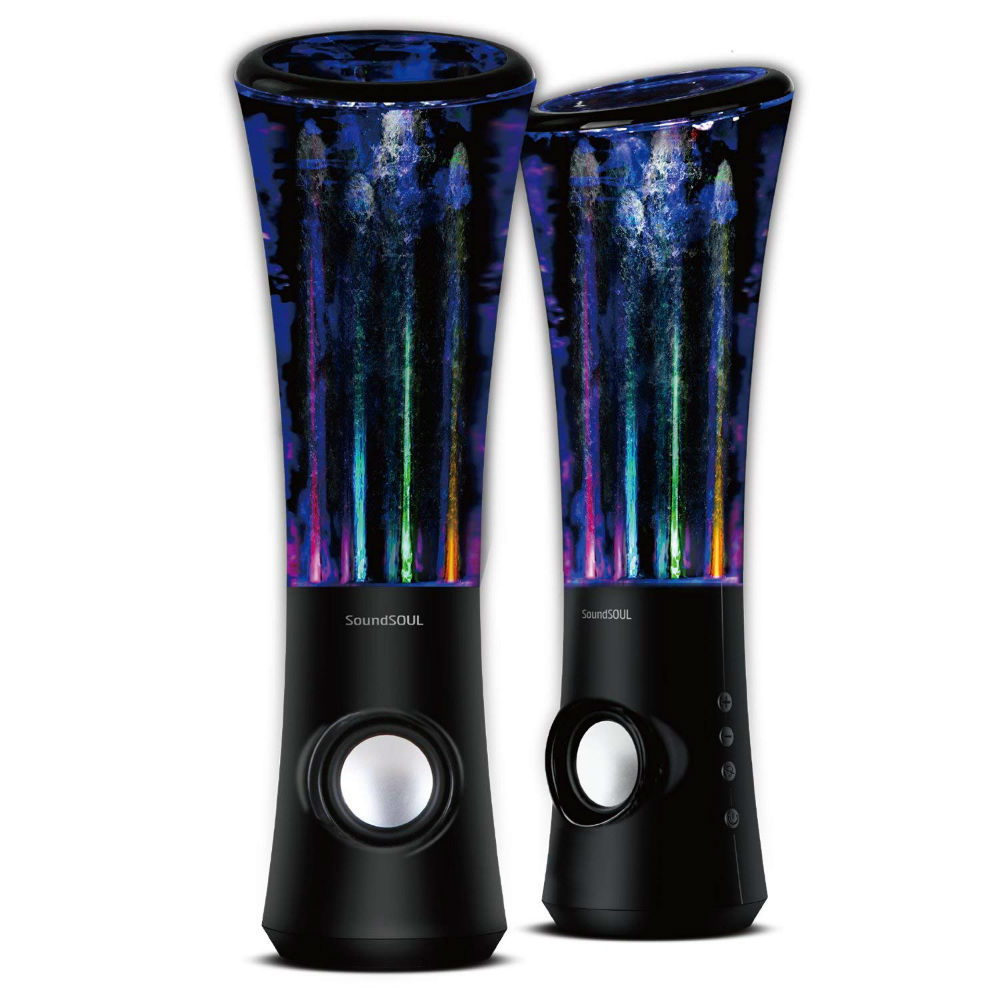 Music is powerful that can touch our souls and change our mood. These Dancing Water Speakers with LED looks scintillating when you kick them on. Environmental Friendly speakers are powerful to spread the music in every corner of the room.
These LED Speakers are filled with vegetable oil with zero ignitions. It can be connected to any device and reflects water with LED making it a mesmerizing experience.
Connect with 3.5mm jack and, it will rock on the night with soulful and surround sound. The dancing water speakers are lightweight, compact and portable with a versatile design. The dimensions of this product are 11.7 X 4 X 7.8 inches.
The dual 3W Speakers with water fountain creates an alluring effect and amplifies the music. The base shoots out the water to create wonderful visuals that attract the whole party.
The total power sums up to be 6W making it more powerful than ordinary speakers. These Dual attractive speakers have control over the water fountain and visual effects you can cover them in and out anytime. It has six colored LED that magnifies the fun and mood of your friends. the dancing water speakers will impart unforgettable experience and memorable moments.
So, if you are looking for a gadget to amplify the fun at a party, you are in the right place. This gadget can bring the energy back in the family function or a party. These enthralling speakers don't need any battery to work. They take power from the USB cable and hence save energy also.

September 28, 2023 3:43 am

Amazon.com
Last update was on: September 28, 2023 3:43 am