Waterproof Pro-sport Backpack with 20 Liter Capacity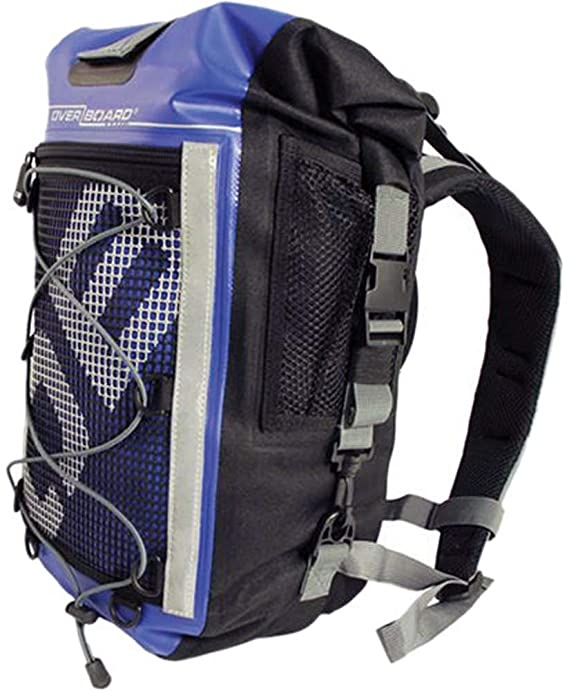 This waterproof pro-sport backpack is one of the take-to-journey items. One can take it anywhere irrespective of the landforms. So, if you think to go out, this backpack is a must. Waterproof Backpacks are the perfect answer to your travel destinations.
The Waterproof Pro-Sport Backpack consists of a padded shoulder strap along with a padded lumbar. There is a waist belt also, which you can adjust accordingly. Therefore, no issues if it doesn't fit you instantly. You can always adjust it.
In addition, there is an adjustable sternum strap too. Besides, you get a top carry handle too. The 600D nylon backpack has an outer mesh side pocket too.
The padded shoulder strap in the Pro-Sport Backpack gives comfort. The pad in the strap helps to reduce pain in the shoulders. It adds style and is light in weight. So, the padded shoulder strap eases the movement. The extra soft padding in the lumbar supports the lower back. It also prevents the pinching of sharp things at the lower back. The padding in the lumbar reduces strain in the back. Due to its multiple pockets, you can keep carious stuff into it.
The Backpack has an adjustable waist belt that tightens and holds the backpack. Also, the top carry handle allows you to hold the bags with your fingers. Moreover, the outer mesh side pockets allow you to keep items in those side pockets of the bag. Waterproof Pro-Sport Backpack has used material 600D nylon that is very thick and provides top quality. So if you are planning to add them to your shelf then, buy it now from us. Most importantly, the price of the product is very reasonable and it won't create a burden on your pocket.
This waterproof pro-sport backpack weighs 1.27 kg, has a capacity of 20 liters, and its height and width run 43 cm and 24 cm respectively. Besides, it is 16.5 cm deep.
The benefits of this backpack are its ergonomic design, lightweight and easy to carry feature, and durability. In addition to this, the backpack reduces strains and pains, runs all seasons, and has side pockets to carry extra items.

December 9, 2023 1:37 am

Amazon.com
Last update was on: December 9, 2023 1:37 am