A Vacuum Live Bug Catcher for A Clean and Less Scary Surroundings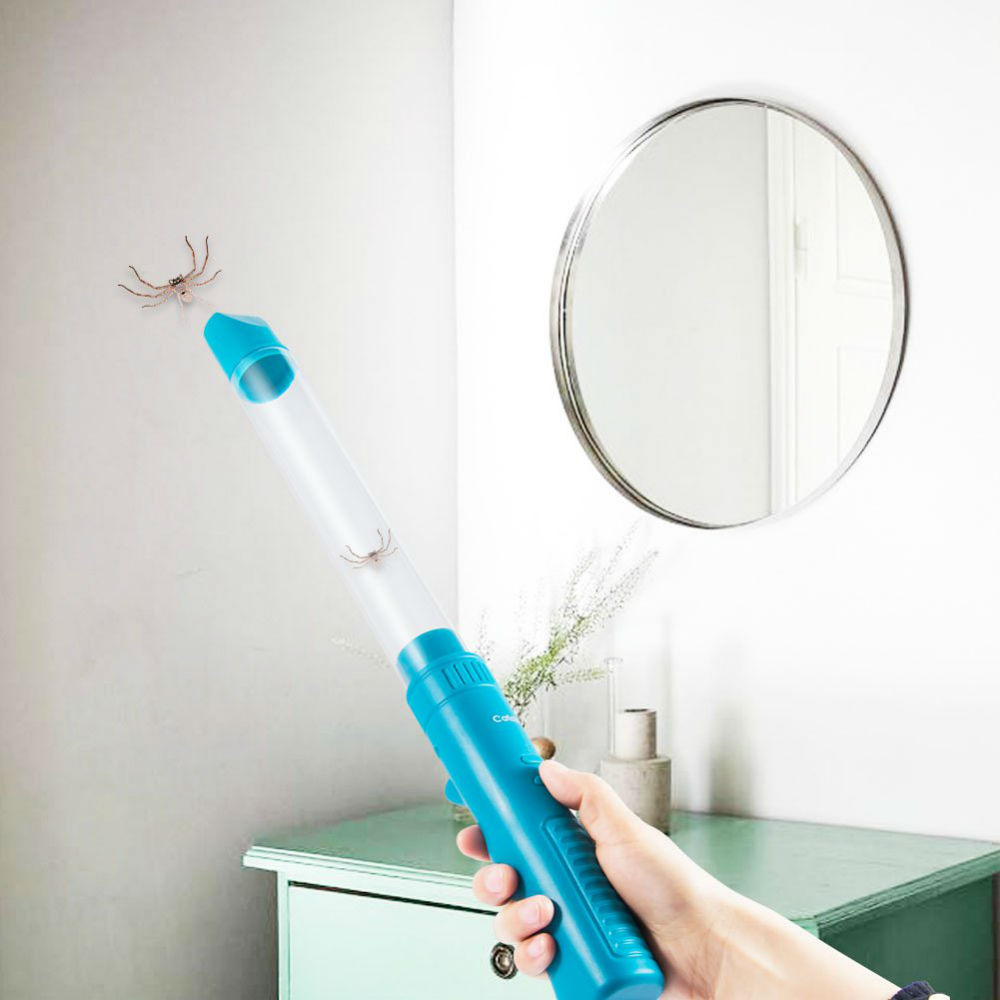 Bugs, spiders and small insects are so terrifying, especially for girls. Ladies often get scared of a big spider. The real difficulty starts when there is no one at home. You cannot kill it. Also, you cannot run away from home. This vacuum live bug catcher is the savior for such situations.
This vacuum live bug catcher works efficiently on almost all insects. You use in on spiders, stink bugs, mantis, beetle, grasshopper, roaches and many more. Also, this bug catcher can be used in gardens. So, you can easily remove the insects destroying your yield.
This handy tool is perfect for those having phobia of roaches. You do not have to ask for help every time a scary insect pops out. The bug catcher comes with a clear vacuum pipe. So, you can see the insect getting trapped.  Also, the vacuum bug catcher comes with a LED flashlight. This lets you hunt the insects in darkness.
This vacuum live bug catcher is very easy to use. You have to tilt it in a 45-degree angle to use. After you have aimed the insect, just press the button to suck it in the tube. Voila! You are done arresting the criminal. The bug catcher is easy to charge with a USB charging cable. It also has a micro USB port for charging.
This bug catcher is 9.4*6.9*2.3 inches in dimensions. Also, it weighs just 10.6 ounces. So, it is really easy to handle. You can even carry it for camping. It is portable and handy. The package includes a USB charging cable and the vacuum bug catcher.
This is a must-have pest control tool for all houses. Also, you can gift this portable bug catcher to your friend and family who are really scared of insects.

September 22, 2023 7:18 pm

Amazon.com
Last update was on: September 22, 2023 7:18 pm