USB Flash Drive for iPhone to Backup Photos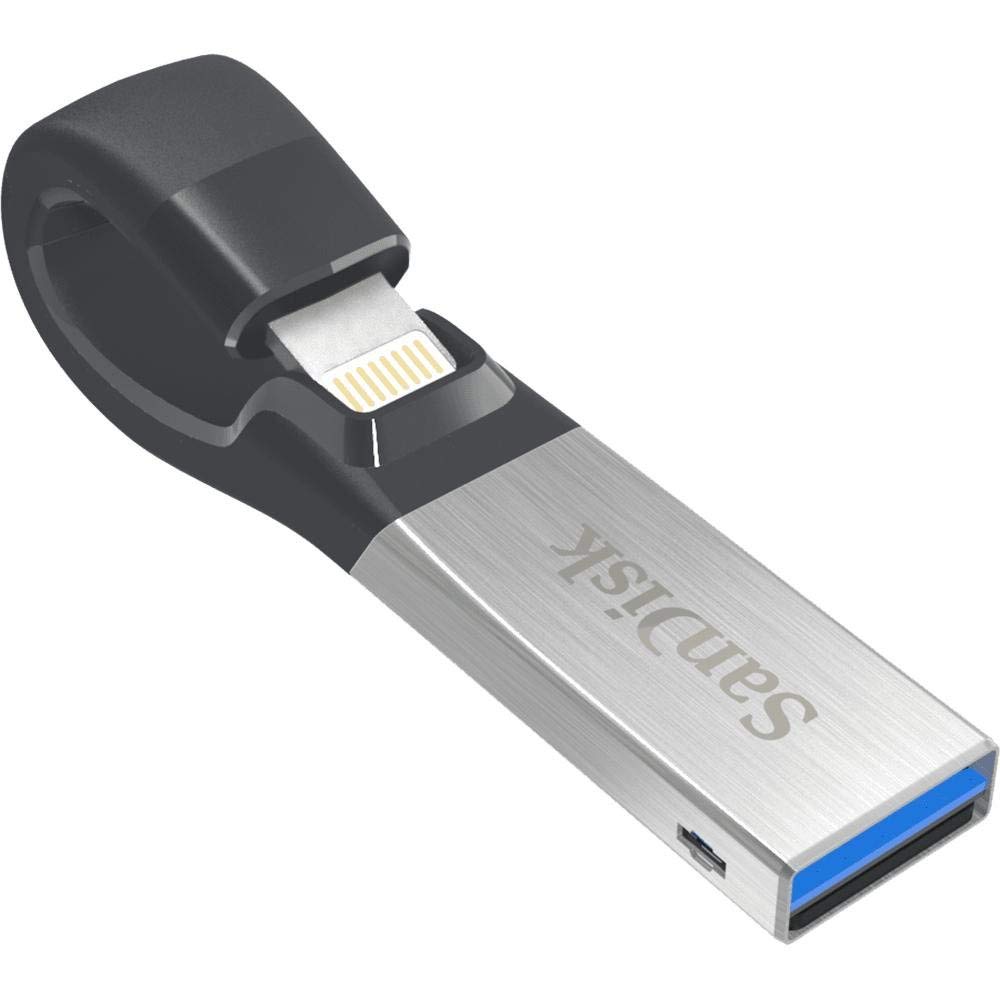 Sandisk iXpand Flash Drive is an excellent backup and storage device for iPhone and iPad. It comes with a lightning connector and USB 3.0 that allows high-speed data transfer between the devices and your Mac or PC. The drive is a perfect solution to escape the frustrating space constraints on iOS devices.
USB Flash Drive for iPhone comes with the iXpand sync app downloadable from the app store that allows you to seamlessly backup your photos and videos directly from your device. The iXpand drive app simplifies photos and video management on the drive. You can also watch videos directly from the drive as it supports MP4 and MOV formats. However, it doesn't support DRM protected content.
The in-app camera also allows you to take photos and videos that are saved directly to the iXpand drive. The drive supports Picasa to sync your photos directly from your drive to your Google account. You can also configure the app to automatically back up your camera roll every time the drive is connected to your device. The app won the best mobile app mobile award for the best designed mobile app in 2016.
It serves as an alternative to cloud backup every time you need some extra storage. The lightning connector is flexible enough to work with most cases as its built for the OtterBox universe case system. The drive also includes encryption software to password protect files helping you maintain security while allowing you to share other files. It comes in 16GB, 32GB, 64GB, 128GB, and 256GB variants so you can instantly free up your device.

September 27, 2023 11:34 pm

Amazon.com
Last update was on: September 27, 2023 11:34 pm