Travel Freely With New Lifeline 42 Piece Emergency Car Kit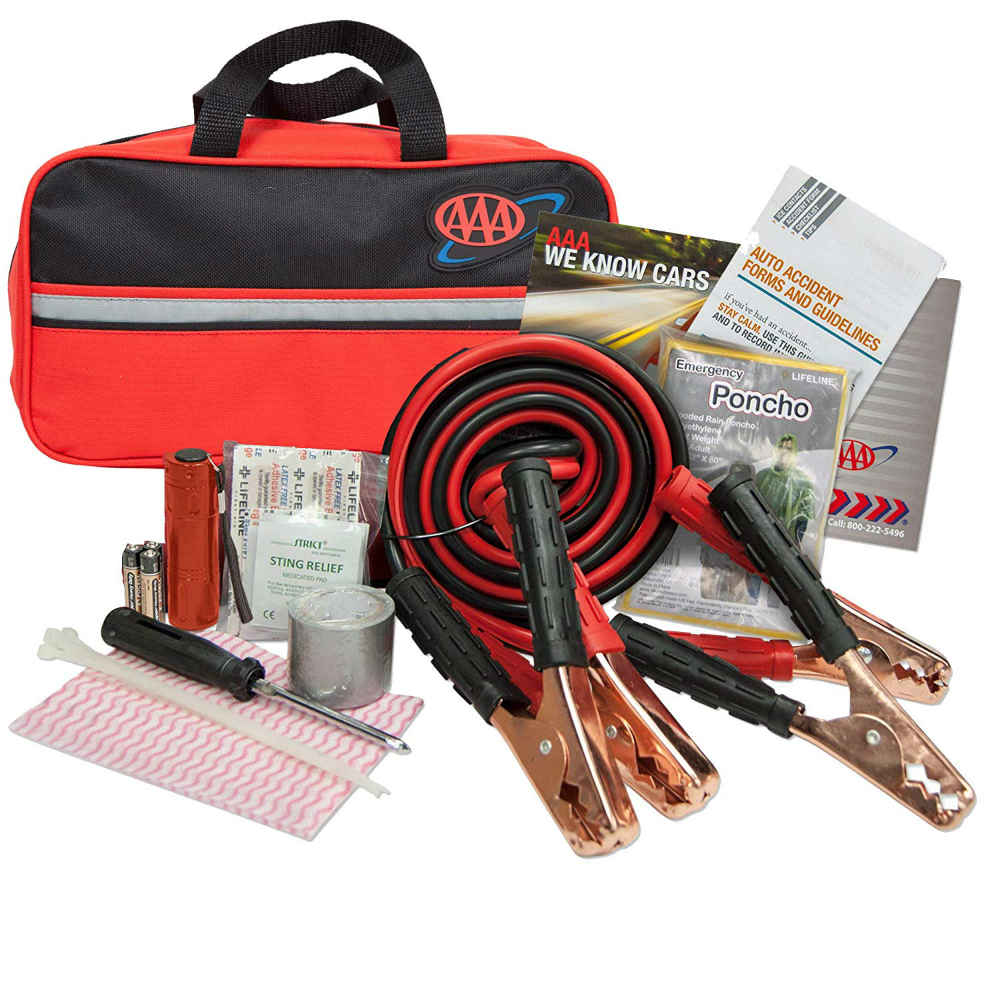 Traveling somewhere or even covering short distances need very well planning. Planning of what should we carry, and how should we carry stuff. People have a tendency of packing 10 different bags while traveling somewhere. Still, we miss out the emergency things. This emergency car kit will make your life easier.
Taking so many loads with you is of no usage. Also, it needs much more care. But, with 42 piece emergency car kit, you won't face this problem. In this kit, you can store car jumper cables, flashlight, and first aid for emergencies. This kit consists of a carry bag, an emergency poncho, 2-in-1 screwdriver, and duct tape.
This also has an 8 foot 8 Gauge Booster Cable, 3 AAA batteries, Shop cloth, and 5 cable ties. In case of immediate emergencies, you can also use the 24 pieces of First Aid given in this kit. The kit weighs only 2.65 pounds. So, it's easy for you to carry and fit it anywhere. Its dimensions are 6.4 x 12.5 x 6.8 inches.
The emergency car kit has high quality LED Aluminum Flashlight and batteries. This will help you to look for something in the car, or in the dark. Also, it will aid in attaching cables in the dark. So, no more you have to use your mobile flashlight.
This emergency car kit is a perfect mix of quality and size. It packs many of the important things of road safety and emergency that is always needed. So, this a go-to handy kit for everyone having a car. So, get this Lifeline AAA Premium Kit now and get ready to travel all the places you've been wanting to!

December 6, 2023 8:41 pm

Amazon.com
Last update was on: December 6, 2023 8:41 pm