Groom Yourself Without Any Mess With This Beard Bib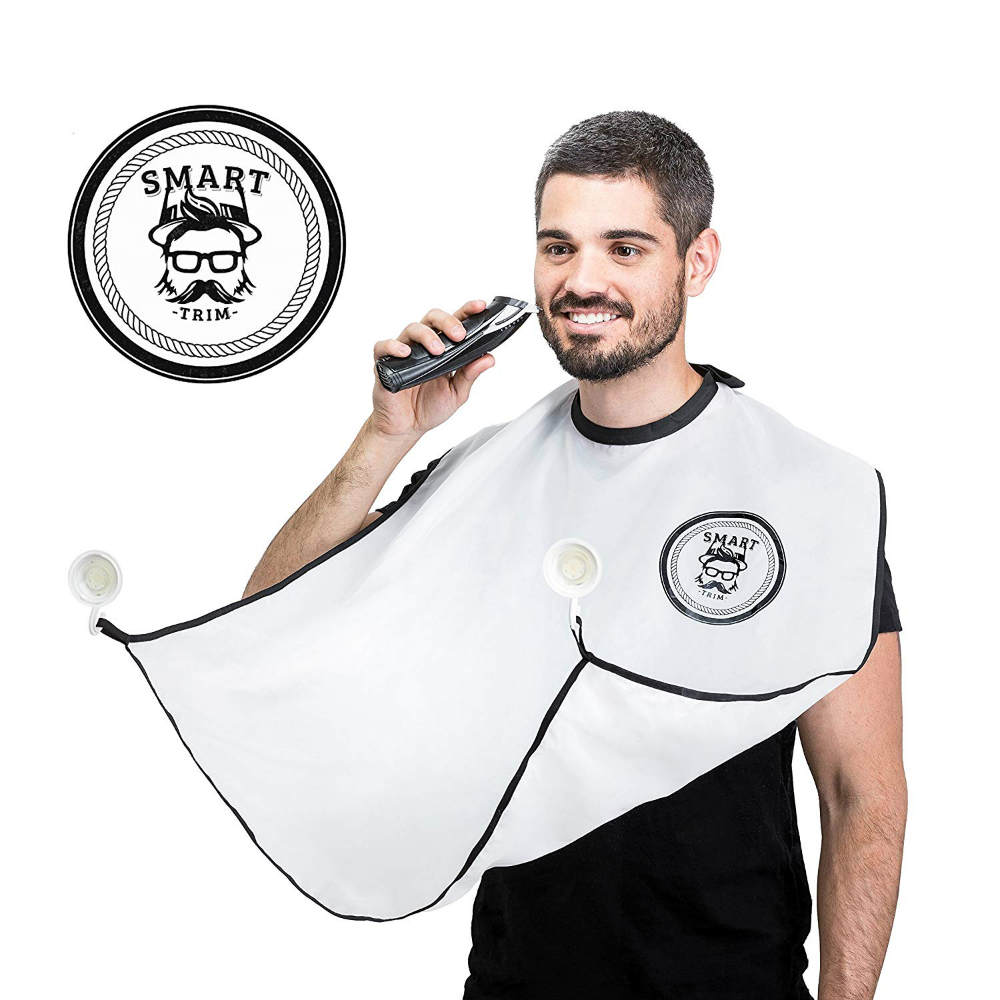 When it comes to men's grooming, the first thing that comes to mind is how a man keeps his beard. Although seen as unimportant, men too need to groom themselves a little bit here and there. And just as women, men too like to do so. This is an official beard bib for all men to help them even more.
They say a man's beard says a lot about his hygiene, habits, and how he takes care of himself. But as easy as it might look, beard grooming and shaping can be a tough task, especially when it creates a mess.
With all the hair falling down on the clothes, wash basin sink, or on other stuff, it gets quite difficult to clean it all. But, with Beard King beard bib you won't have to face this problem. This beard bib is a package of hair clippings catcher and grooming cape apron.
This catcher and apron come with grommets for hanging. You can hang your apron while you take a break, take your calls, answer the door, or do anything else. You don't need to worry about the fittings as the apron is one size fits all and everyone. It also has suction cup hooks for hanging the apron until you wish to use it again. Also, it comes with an accessories tray table to place your grooming tools.
You can use this beard bib anywhere. Also, carry it while you travel as this amazing thing comes in a self-packing pouch. The hair clipping catcher body of the apron makes it easy for all your hair to not fall here and there.
This beard bib makes an amazing gift for all men in life. So, give it to your father, brother, friend, or boyfriend to make their grooming sessions little less messy.

December 6, 2023 3:13 pm

Amazon.com
Last update was on: December 6, 2023 3:13 pm