A 3 Pieces Owl Shaped Succulent Pots With A Bamboo Stand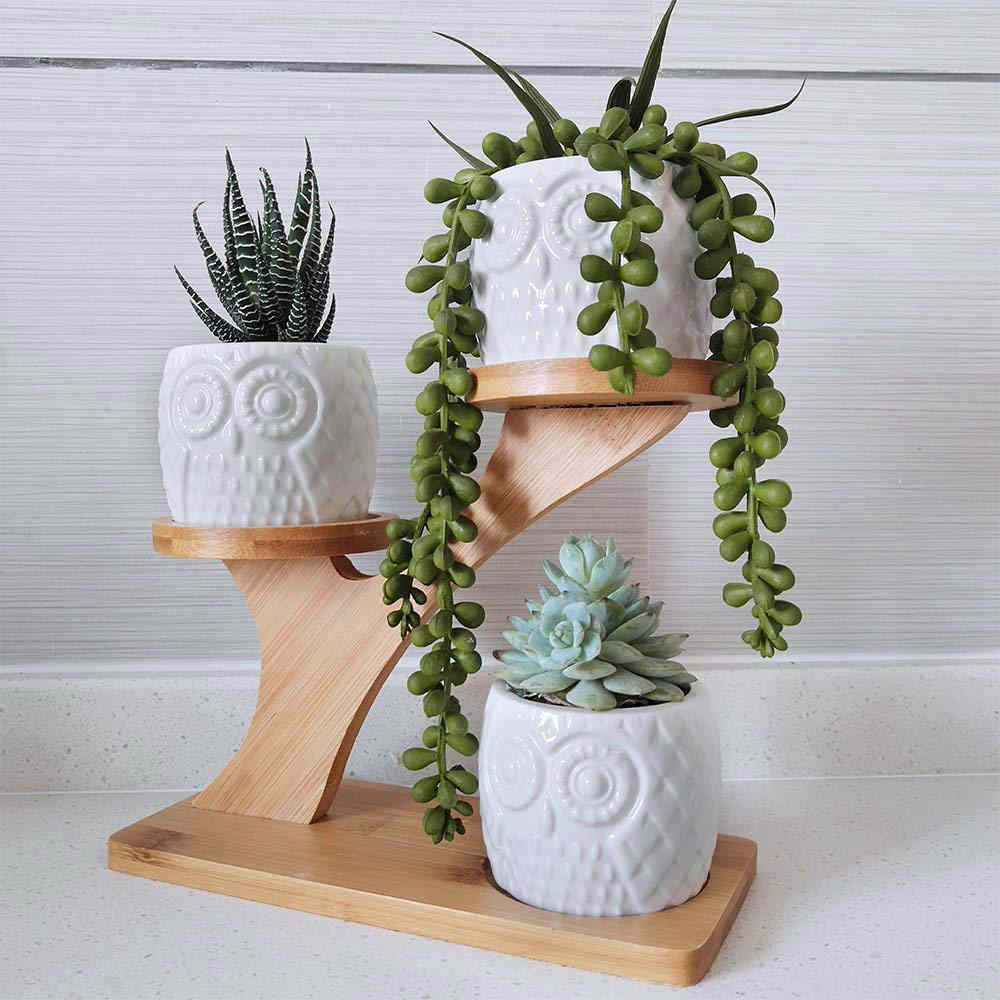 Succulents are the cutest indoor plants. We all love to have a huge collection of succulents. Also, the advantage of succulents is, it is an indoor plant. So, these succulents are ideal to satisfy our gardening spree in less space.  This owl shaped succulent pots are perfect for your indoor gardening.
The ceramic pots are baked in high temperature to make them strong. Also, the pots have a small hole at the bottom. So, it helps in proper drainage.  These pots come with a pure bamboo stand. The set looks like 3 layers. Also, the stand prevents from spillage of water and soil from the pots. So, you can keep your live plants in these without any hassle of watering.
This attractive owl shaped succulent pot looks perfect in your living room. Also, it takes less space and looks much more organized. You can actually use this pots as candle stand, potpourri stand, seashell holder too. The succulent holder is perfect for work desks and tea tables.
The pots are 12.5*9.2*5.7 inches in dimensions. So, these are perfect for succulents and cactus. You can actually grow your succulents in these and water them as required. The whole set up of this owl-shaped succulent pots weighs just 1.7 pounds. Also, the package does not contain any plants.
This owl shaped succulent pots are white and suit everywhere.  These 3 layered pots add glamour to your living room, workspace, and even your study table. So, buy this for yourself and have an attractive collection of succulents. Also, this makes the perfect gift for all your loved ones on any occasion.

November 6, 2023 2:47 am

Amazon.com
Last update was on: November 6, 2023 2:47 am