Emergency LED Road Flare Kit with Magnetic Base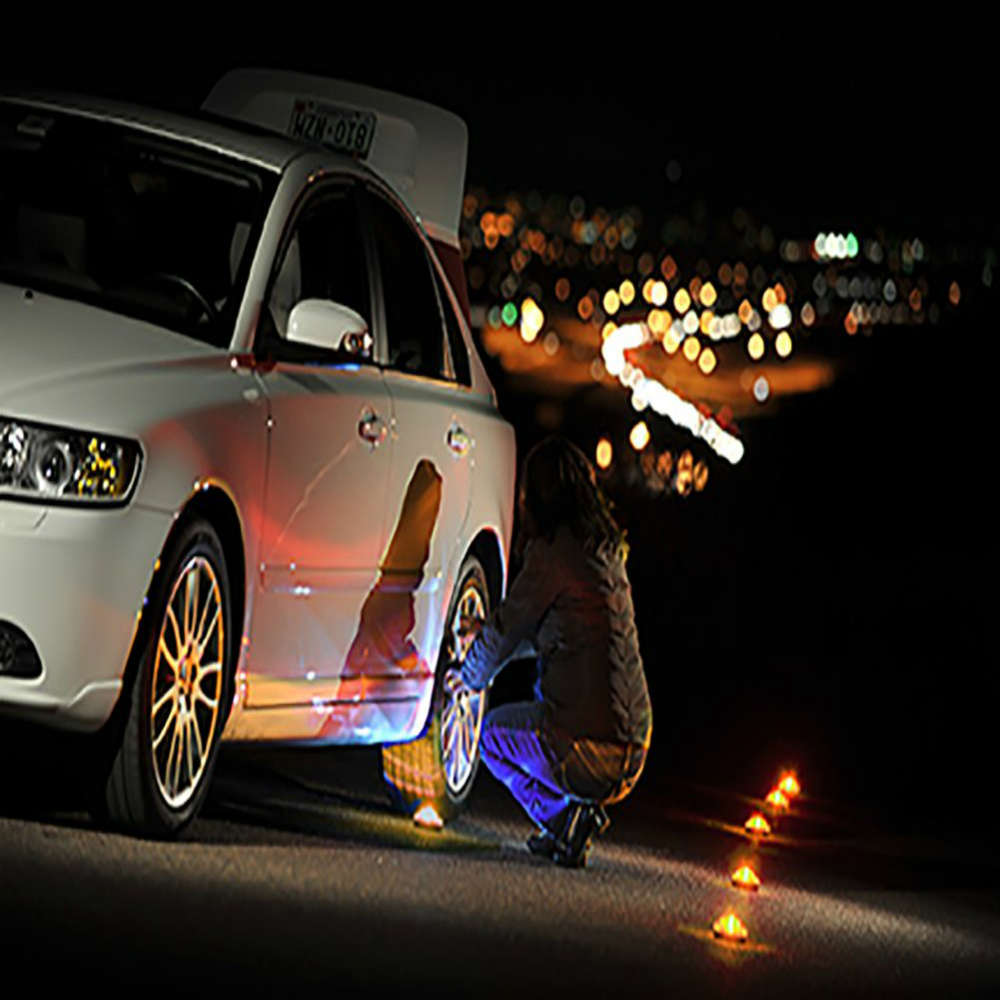 There may be many emergencies at the road. With that, you must have the right equipment too to overcome it. Take a look at this LED road flare kit by StonePoint. This kit is a set of 3. It has 3 LED emergency beacons.
There is also a bag given to store the LED lights. The LED beacons have a super bright light. These emergency LEDs emit light with 360-degree visibility. So, the light produced will be visible from all the angles. Also, its visibility is up to two miles away. So, anyone coming from a distance of two miles can see this and get alerted.
There is a 20 hour run time on the steady mode of each light. It also has a 60 hour run time in flash mode. The wattage of the light is 0.5. It has a 50,000 hour LED life as well. Don't worry about the weight of the kit. It won't burden your arms as you carry it around.
This emergency LED road flare kit is safe to use. There is no harm it would cause you. The lights have a powerful magnetic base. They are crush resistant for up to a 6000-pound vehicle. Also, they can replace dangerous strike flares. They are also water-resistant. The beacons come in two modes: flash and steady.
3 AAA alkaline batteries should be for each beacon. These lights do not come with batteries. So, you have to get them separately. Get this LED road flare kit and prepare for emergencies. This product has a dimension of 9.2 x 5.6 x 5.4 inches. It weighs 12.8 ounces. So, it is not so difficult to have it in the back of your car all the time.
This makes a perfect gift for everyone whom you care about and who goes on road trips frequently. So, get this now to have it yourself and also gift it to your loved ones.

September 28, 2023 12:42 am

Amazon.com
Last update was on: September 28, 2023 12:42 am