Juniper Books Harry Potter House In A Magical Trunk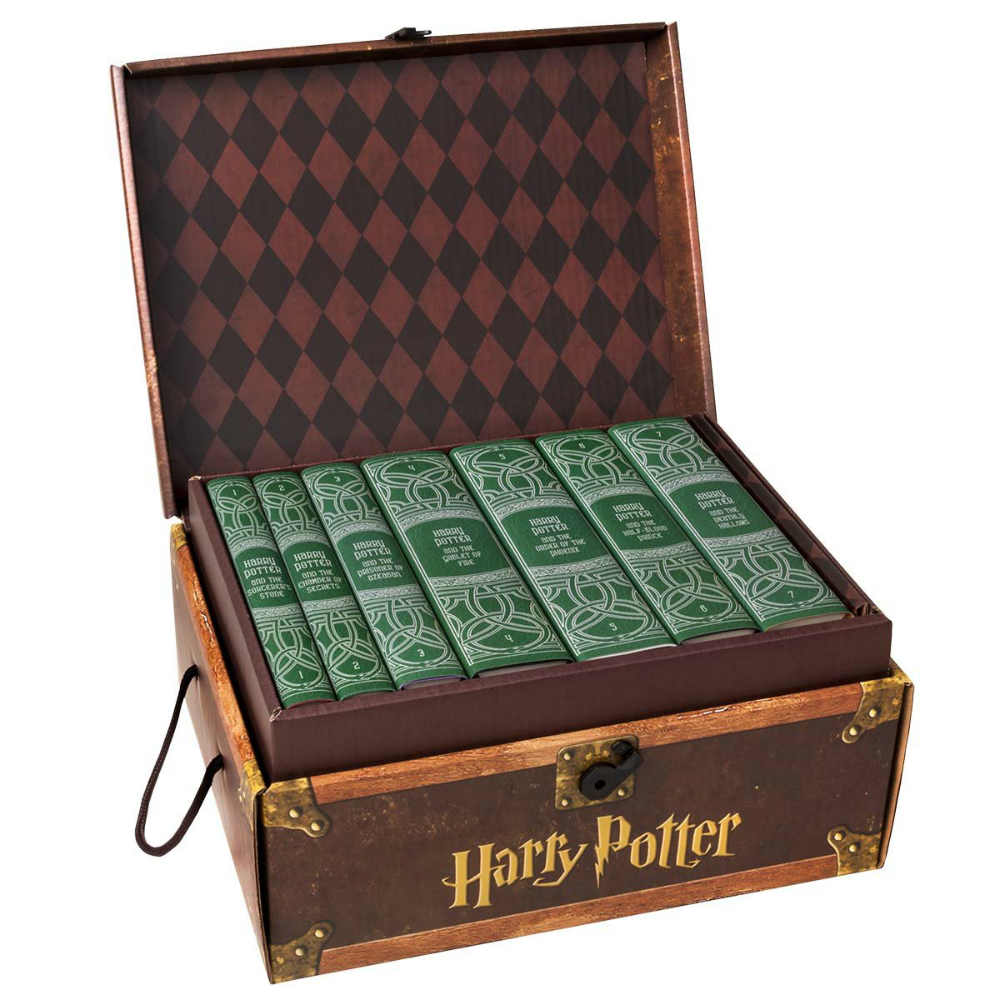 This Harry Potter book set is a perfect collection for every Harry Potter fan all around the world. Dive deeper into the magical world of Hogwarts with this complete book set in a trunk. These books tell a story of the young wizard from his first to his last year at Hogwarts.
This Harry Potter book set collection is set within an exclusive trunk. This includes all seven volumes of the Harry Potter series. If you are a fan of this series, you will love this collection. Here, you can learn how Harry, Ron, and Hermione solve every problem during that stand in their way.
You can find an exclusive jacket that covers every book included in this Harry Potter book set. The company design and print these jackets by themselves. So, you can be sure that these are exclusive.
Plus, you can choose the design of the jacket that you want. There are four options: Gryffindor, Hufflepuff, Ravenclaw, and Slytherin. Each of these designs refers to the actual color scheme of each of those houses. It serves a great resemblance to the series.
Inside those jackets, you will still find the actual hardcover designs by Scholastic. So, you will not miss this classical design. This is a great way to go back to those old days when these books became a big hit.
This is the opportunity to learn more about the magical world of Hogwarts. This could be a perfect gift for a friend, boyfriend or girlfriend who is a die heart Potter fan. Dig deeper into the Harry Potter universe with this Harry Potter book set.  Make sure you get back to your own, though.

December 6, 2023 9:25 pm

Amazon.com
Last update was on: December 6, 2023 9:25 pm