AINOPE Tire Inflator, A Compact and Convenient Air Compressor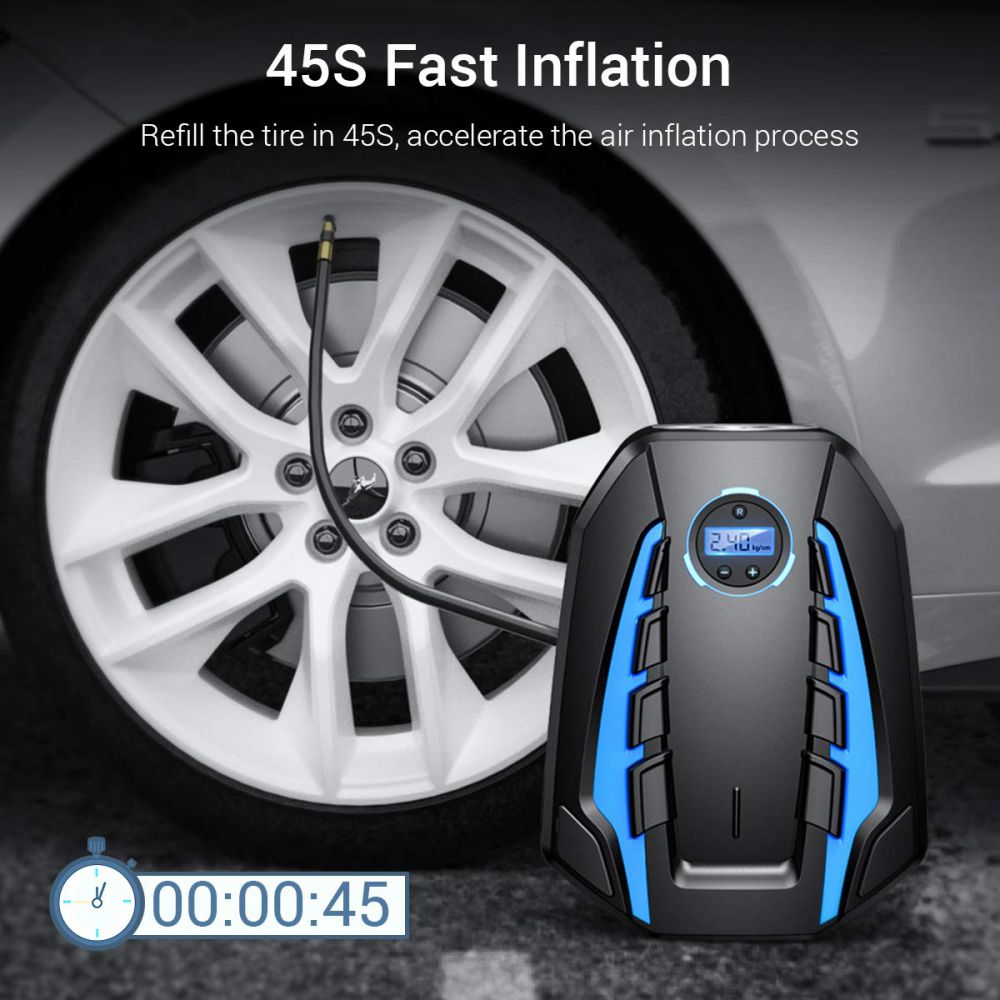 Getting stuck in the middle of nowhere with a flat car tire is a very dangerous situation in life. Having useful devices and tools in the trunk always makes you safe and confident during your journey. A good Tire inflator is one of them. AINOPE Tire Inflator is a smart and compact device made for you.
AINOPE Tire Inflator is more than just an air compressor. It is equipped with a lot of useful features. Option to set up the desired pressure value is one of them. Military-grade chip-set ensures accuracy in the pressure readings. So there is no need to worry about over-inflating or low tire pressure. AINOPE Tire Inflator features quieter working, faster inflation, and longer service life. Strong power makes it possible to inflate the car tire from 0 to 35PSI in under 3 min and has maximum pressure up to 250PSI. Bright and long-lasting LED lights make it possible to inflate tires in dark conditions.
The Tire inflator has Red and Blue warning light. This is going to be helpful, when you park the car to inflate the tire. You can switch the warning lights on to avoid any potential hazards.
AINOPE Tire Inflator is highly compact with dimensions 8.5 x 6.5 x 3.1 inches and weighs only 2.2 pounds. It comes with 3 nozzle adapters and allows you to inflate car, bike tires, basketball, and other inflatable equipment with ease. The device needs just 12V so that you can power the device from the cigarette lighter of your car. Power-cord is 3M long and it is long enough for cars of almost all sizes. The package includes 3 nozzle adapters, 1 portable car air pump and an extra fuse for back up.
With all these features, the device comes at a very attractive price you can't resist. Own yours now.

December 6, 2023 9:08 pm

Amazon.com
Last update was on: December 6, 2023 9:08 pm