Fluorescent Dog Vest that Provides Crucial Visibility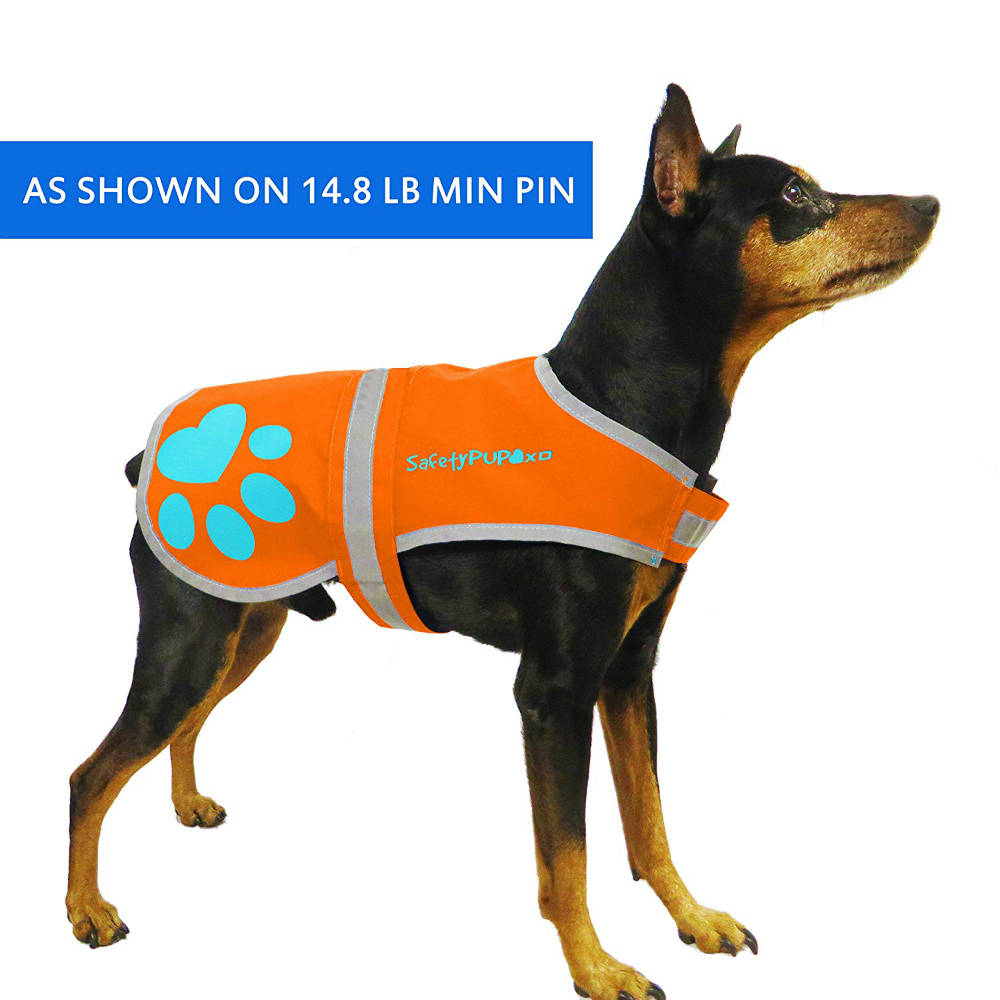 Often the dog vests available in the market are of dull colors. The dull color vests make it difficult to locate your pet. SafetyPUP XD presents a fluorescent dog vest. The vest has a bright and vibrant color. Hence, the vest is reflective, it provides crucial visibility. This reflective visibility helps in safeguarding your dog.
The fluorescent dog vest is engineered by dog lovers. Also, the small size of the vest fits for small dogs between 14 to 22 pounds. The base of the neck/top of shoulders has a diameter of 15-17.5 inches. The chest has a diameter of 18.5-22.5 inches. The vest provides clear visibility both in the day as well night time. This helps you in keeping your dog away from traffic. It also helps in locating your dog.
The material of the fluorescent dog vest is an ultra-durable 300D oxford weave fabric. The vest has reinforced stitching that resists rips, tears and any sort of abrasions. The vest reduces the chance of automobile-injury. It prevents hunting accidents during hiking or camping. The fabric of the vest is durable and is perfect for working dogs.
Dogs are usually very active and it is difficult to keep them still, once out. The vest repels water and soil. This prevents the vest as well as your dog from getting dirty. The fabric's interior is soft and smooth keeping your dog cozy. Moreover, its ergonomic design reduces chafing and irritation. The extended Velcro strips help in customized fitting ideal for outdoor use. The Hi-Vis color excels in natural settings and distinguishes your dog from wild animals. The vest's all-weather construction keeps moisture locked out.
Your dog is guaranteed to have an amazing experience while wearing this vest. This enigmatic vest along with its cool design acts as a safeguard for your dog. So, get this amazing vest for your furry friend right now!

September 21, 2023 2:54 am

Amazon.com
Last update was on: September 21, 2023 2:54 am