Dog Food Tracking Device to Keep a Track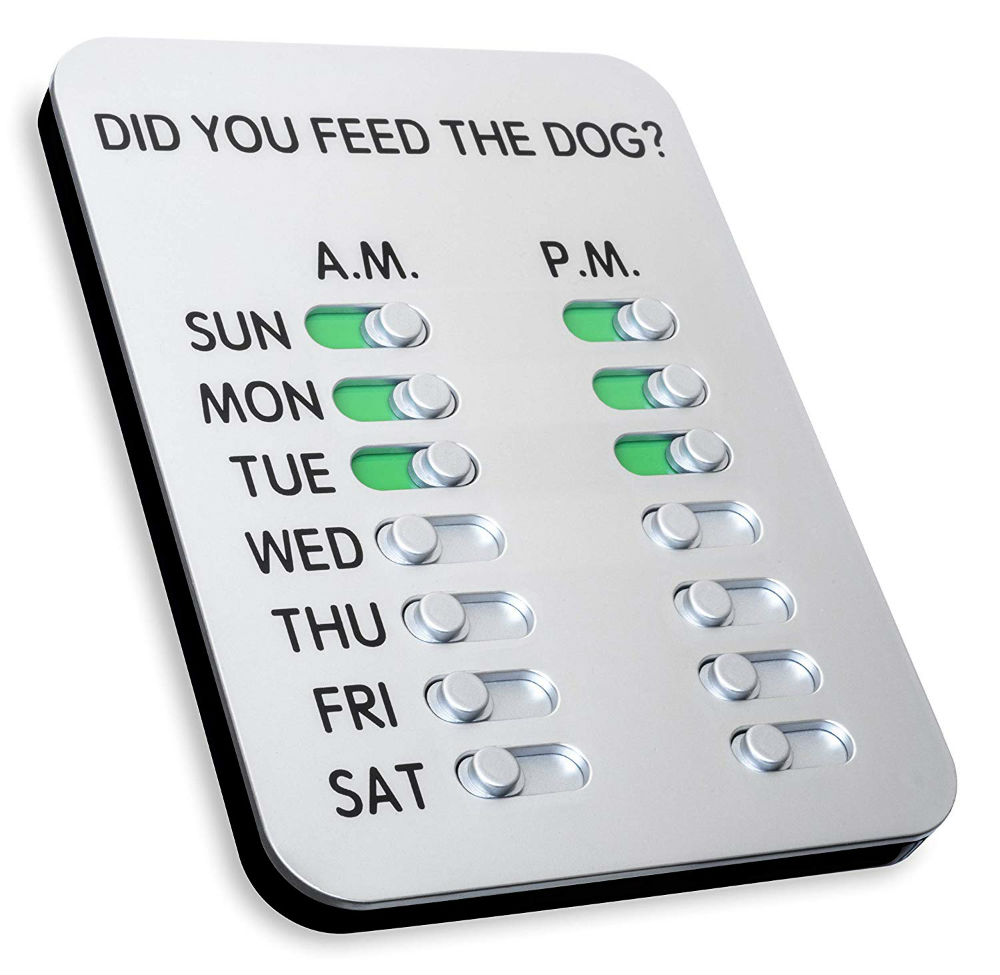 One surely loves their furry friends and wants to keep them healthy and happy. But sometimes, you can forget or not keep a track of when to feed your dog. Introducing Did You Feed the Dog, Dog Food Tracking Device by DYFTD.
This device is no less than a blessing to all the dog owners. It helps you keep a track of when the dog was fed. With simple color coding, there are no batteries needed. With easy functionality, this device is super easy to use. All you have to do is move the slider over after you have fed your dog. After each week, you can slide them all back. With green meaning fed, this, Dog Food Tracking Device will tell you if your dog is well fed or not.
Often in our daily busy lives, one might forget to feed their pets. In chances, the pet is also overfed. This device is a great way to remember the well-being of our pawed friends. Since they cannot speak or talk like us humans do, this device will be of great help to them and you both. Besides, it is a great way to teach children about the responsibility of pet ownership.
Having a pet and playing with them doesn't mean that it is enough. The responsibility goes much far than that. The reminder prevents you from overfeeding your dog, which can help prevent obesity. 'Did you feed the dog' is a great gift option for all the pet owners.
You can even gift this to someone who doesn't particularly own a dog and may have a cat, or bird. With its high impact ABS plastic, this device can mount almost anywhere. The adhesive mounting squares are included in this. It's time that you be a responsible pet owner and bring home this amazing device without a second thought.

September 28, 2023 12:20 am

Amazon.com
Last update was on: September 28, 2023 12:20 am