Window Bird Feeder with Removable Sliding Tray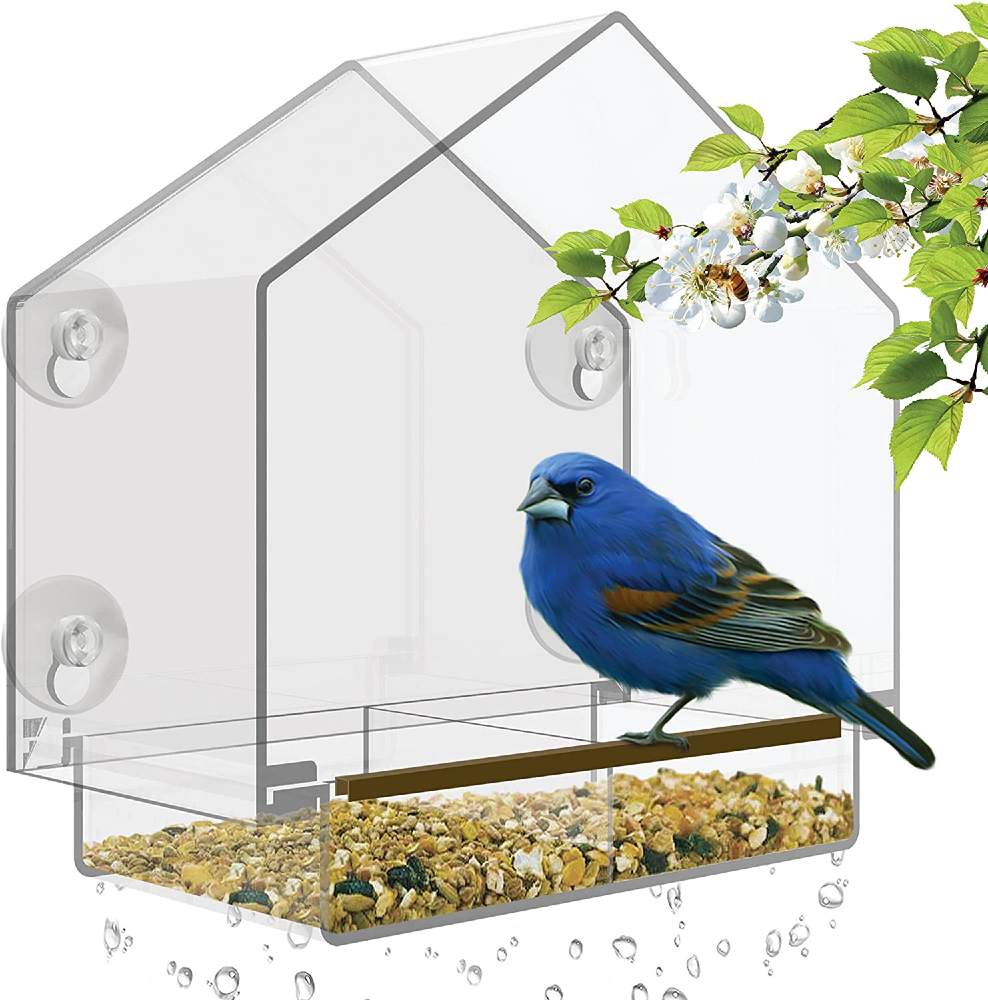 Who doesn't want beautiful birds chirping on their windowpane? With this window bird feeder by nature's Hangout, you can actually do so! And that too without any binoculars. This beautiful birdhouse will attract the birds to your window and they will often pay a visit.
Made from high-transparency, see-through acrylic, you can clearly see and appreciate the beauty. Forget about going to sanctuaries, forests, or parks for bird watching. You can now do this from the comfort of your own home. Whether you're watching TV, drinking coffee, or making dinner; enjoy the beautiful view.
With this window bird feeder, you can watch wild beautiful birds at your window as soon as you wake up. Isn't that something great to wake up to every day? Easy to clean, the feeder has a removable tray which makes it quick and easy to clean. Wipe the surface with a wet towel to get rid of any dust, dirt, or watermarks. Discard the debris and the old seeds by simply removing the tray. Drain holes in the feeder and the tray will allow the seeds to dry.
There's no way you have to keep worrying about cleaning the mess in the feeder. Just one swipe and it is all done. Not only will it provide enjoyment for the elderly, but also keep your children and your pets fascinated as well. Also, you can teach your child about the beautiful nature and how birds live at home, every day. This window bird feeder is sure to bring some positivity to your house as well as your life.
For anyone struggling with anxiety, this is a great gift for them to feel calm. Besides, it will teach your kids to care for other beings and appreciate nature's beauty. Mount this feeder high on a window from jump-off points to make it squirrel poof. Hence it suits for a beautiful gift, anyone who you gift this to will be very happy as this will put a smile on their face.

April 28, 2023 8:32 pm

Amazon.com
Last update was on: April 28, 2023 8:32 pm