Scary T-Rex Costume For Halloween Which Can Be Inflated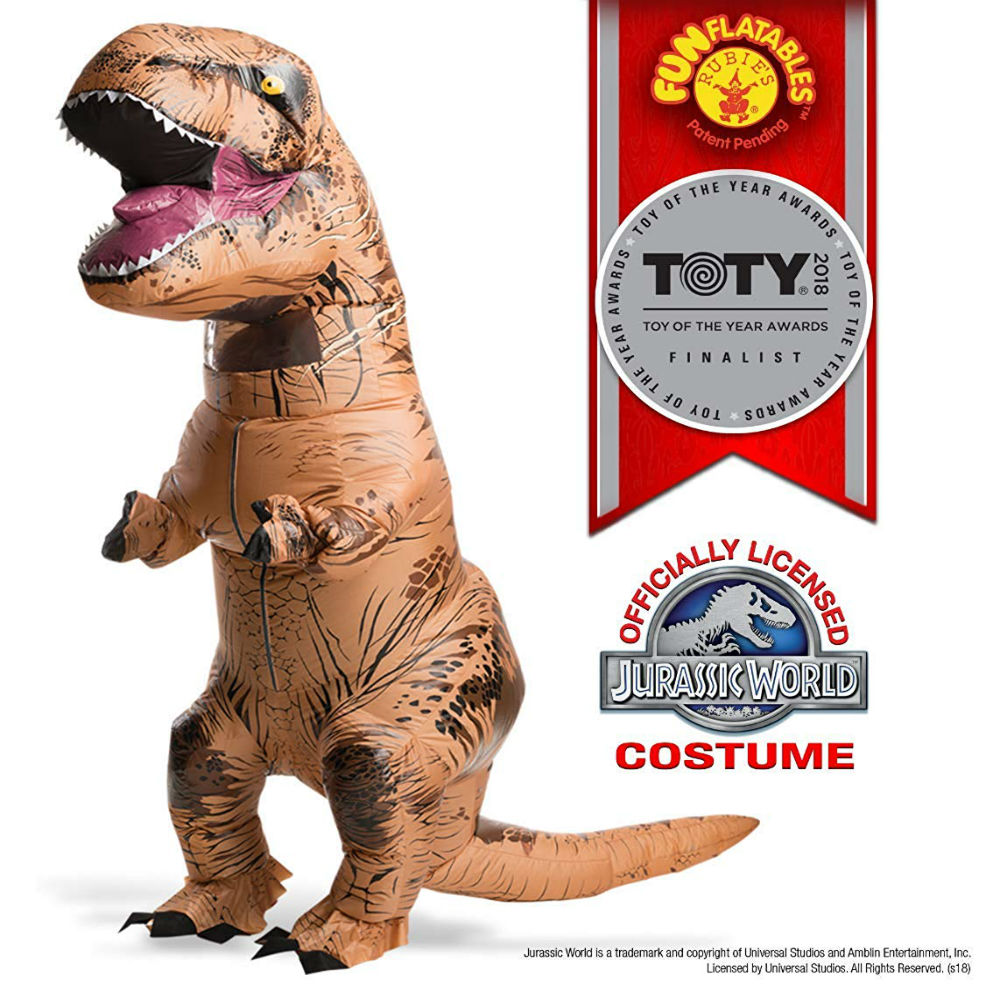 Waiting for Halloween? Planning to surprise your friends with something new? Something other than cliche costumes like devil, angel, joker or superheroes? How about an inflatable T-rex costume from Jurassic World.
Imagine the effect you would have when you walk into a party wearing the T-rex costume with sound effects. The costume reflects even the smallest of the detail. For instance, it has orange and multi-color detailing, scary yellow eyes and piercing tooth. The Trex costume also has scratch marks to give an original effect. This completes the look of a gruesome carnivores animal. Feeling awkward walking into the party dressed like that. Want to get dressed in the nick of time? This inflatable T-rex costume can help you in that way too! It has a built-in hood with drawstrings. Due to this feature, you can fit into the costume with ease. This is concealed under the dinosaur head near the neck area.
The T-rex costume is an adult size costume. It is designed in such a way that one size fits for everyone. You can easily wear or remove the costume because of zip closure. The material of this Halloween dress is polyester. Due to this, the costume does not wear out and is also resistant to wrinkles and shrinkage. A pair of gloves also comes with the costume to add fun. You can wear the T-rex costume by yourself. The zips can from the inside too.
So stop thinking and start acting. Now is the time to take revenge on your buddies for their mischievous acts.

September 28, 2023 1:05 am

Amazon.com
Last update was on: September 28, 2023 1:05 am