Hanging Corpse for Halloween: The Best Halloween Décor!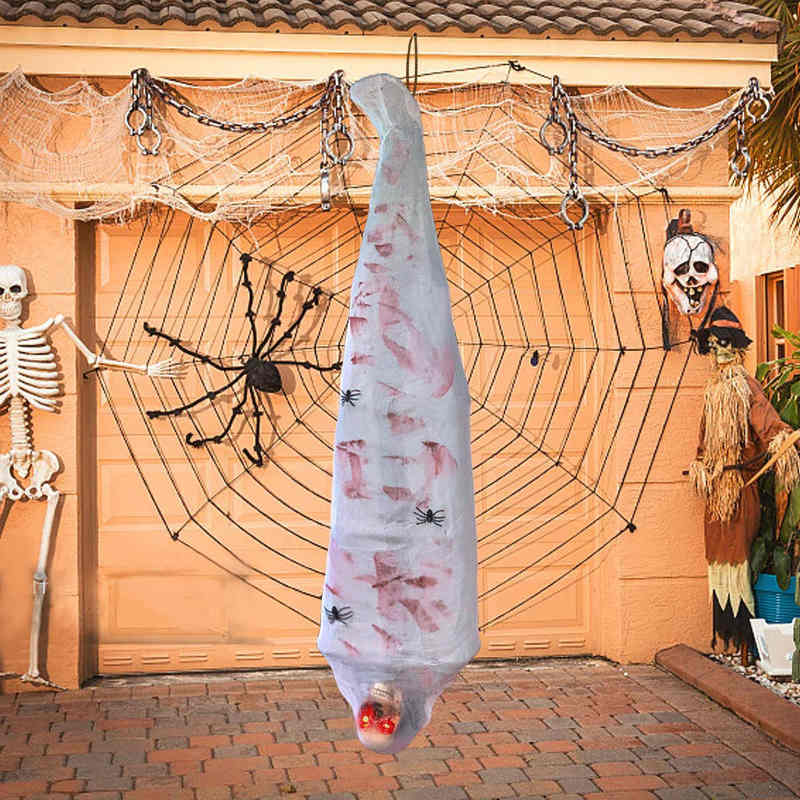 Want to give the ultimate panic at this Halloween? Then, you need to check out this Hanging corpse for Halloween from MAOYUE. The 72-inch hanging corpse is scary as hell! It is so designed with so much realism that anyone will think it is real.
Over the corpse are many bloodstains and spider covers. It is sure to create the spookiest effect at your Halloween party. Note that it is not hanging decor only. When someone comes near it, it lets out a horrible cry and the eyes turn red. The light is so bright that it can light up a complete darkroom.
Unlike the other corpses available for Halloween, this one has high-quality materials. The covering seems more real and less transparent. It wraps in a silky mesh and can fit into the box without taking in much space. To strengthen the body, there are steel rings provided for support. Do not worry about the body getting deformed.
It is a very flexible prop to use. You can either hang it on a fence or a wall. Or place it on the floor to scare visitors as they enter your home. This house decor is a good use for both indoor and outdoor decorations.
It might seem surprising that such a bulky – looking product weighs so light. At 3.3 pounds, it is effortless to handle this corpse and place it at various places during your Halloween party. You can make more modifications to it by pairing with other props.
So, get this epic Halloween hanging corpse for your home.

June 3, 2023 10:36 pm

Amazon.com
Last update was on: June 3, 2023 10:36 pm