Samsung 49-inch Gaming Monitor For The Best Visual Experience Ever!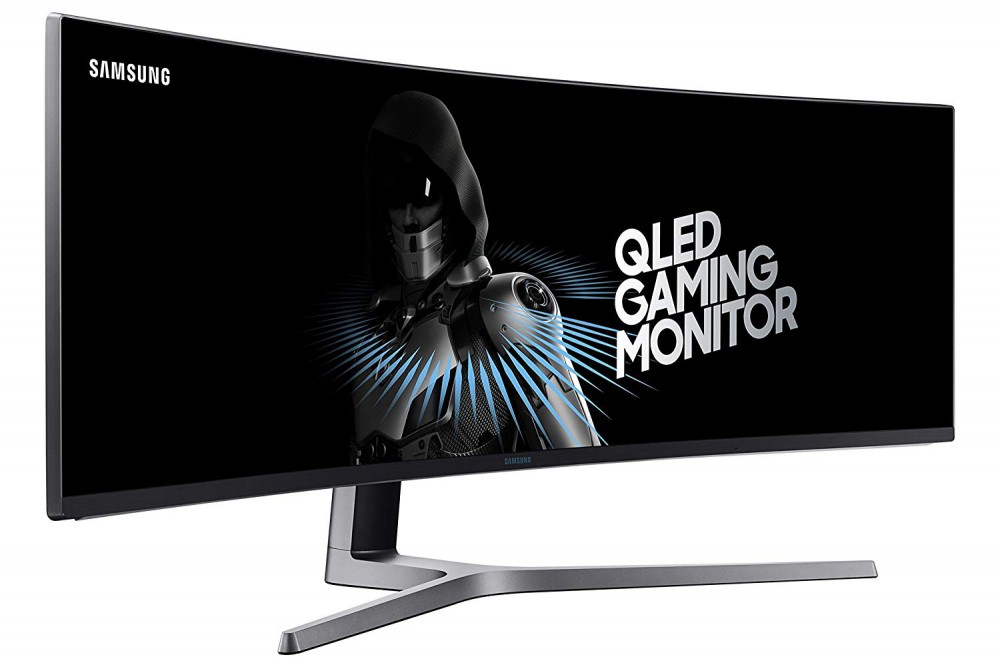 Whether it is gaming, watching videos, or multitasking nothing can provide you with a better visual experience than a good monitor. Samsung 49-inch Gaming Monitor is your ultimate choice when it comes to visual quality.
This Samsung Ultrawide Monitor has a 49-inch screen and innovative 32:9 aspect ratio. It makes you see the game scenes in their entirety as intended. The 1800R curved panel immerses you in gameplay and delivers the best cinematic experience ever. So you can play the game like you're living in it with a much better field of view than the others. This Gaming Monitor features support for High Dynamic Range (HDR). So dark areas are darker and bright areas are brighter. Which give mind-blowing detail and contrast to the visuals sharing both dark and bright areas.
Samsung's Quantum dot technology makes today's games appear more lifelike. It has the capability of delivering a billion shades of accurate color on the screen. The 144 Hz High refresh rate makes your gaming visuals smoother than ever experienced. Its 1ms Motion Picture Response Time(MPRT) lets you enjoy lightning-quick gaming performance. It avoids motion blur, streaking or ghosting across the entire screen.
The AMD Radeon FreeSync 2 support gives gamers a smoothest HDR gaming experience. It has twice the perceivable brightness and color of that offered by the sRGB spectrum. Built for speed, this Samsung 49-inch Gaming Monitor has a superior VA panel. The display has a maximum resolution of 3840 X 1080 pixels. Which retains the crystal clear details of your game unchanged.
Why bother about other gaming monitors when you have this Samsung Ultrawide Monitor? Grab yours now itself.

September 27, 2023 5:35 pm

Amazon.com
Last update was on: September 27, 2023 5:35 pm