A Round Beach Umbrella Table For Your Perfect Beach Holidays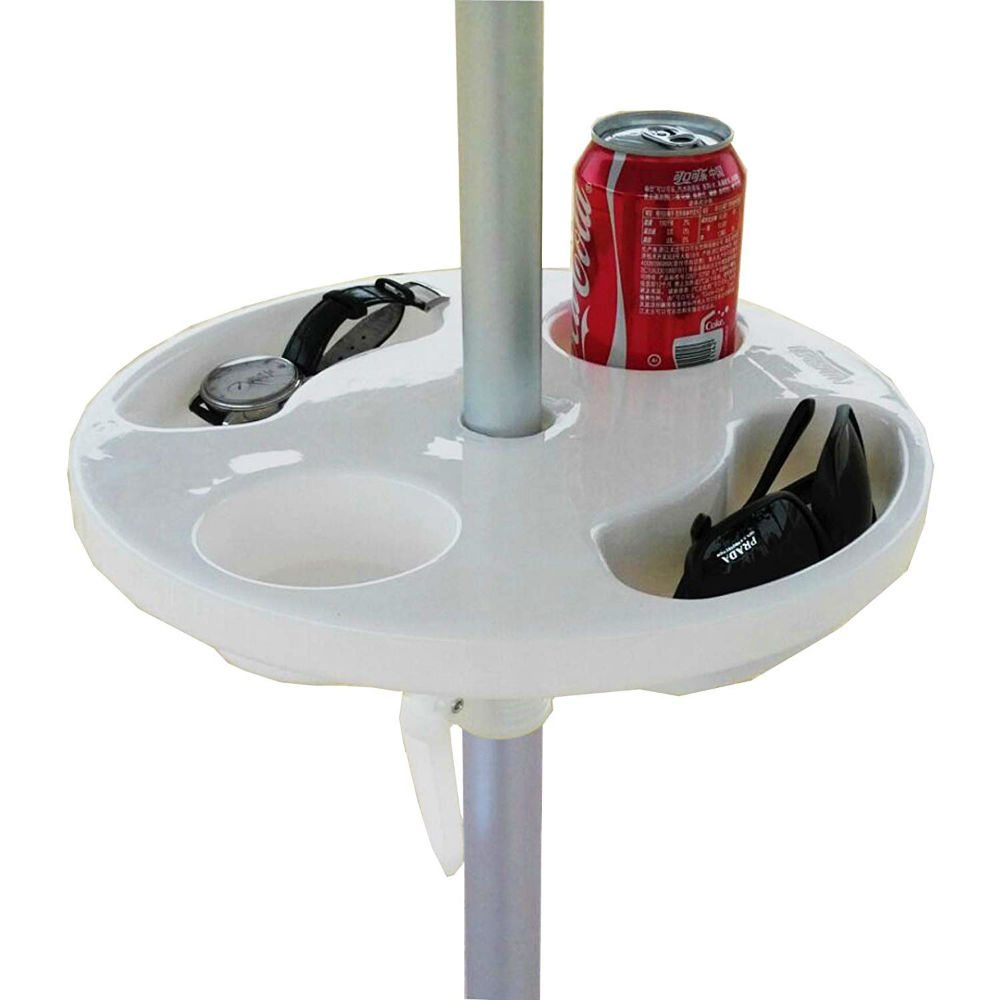 Have you ever dropped your favorite watch in the beach sand? Oh, those scratches on the dial. It is really a painful thing. This beach umbrella table will help you keep your things properly on the beach.
This round beach umbrella table is perfect for those sunny beach days. You can easily keep your watch, phone and cold drink can in it while you sun bask. Just place your patio by the umbrella and this umbrella table to enjoy a good day.
The plastic table is durable. It is made of high-quality plastic. Also, it is weather resistant and easy to clean. This beach umbrella table is ideal for umbrella poles of 0.98 inches to 1.26 inches in diameter. It comes with an adjustable clam to fix it.
The table is really easy to install. You just need to attach the hollow cylinder piece to the table. Then tighten using the wingnuts already included. The table comes with two cup holders and two trays. So, you can use the trays to keep the phone, wallet, keys, wallet and more. This table can be kept in your car for all unplanned beach days.
This table comes in a bag. So, you can keep the table in the bag and carry. The table is 12*2*12 inches in dimensions. It weighs only 12 ounces. So, even your kids can carry it to the beach. So, buy this handy beach umbrella table for all your beach days. Also, this also makes a great gift for people who love to spend their leaves on the beach. So, gift this to your beach lover friends.

December 2, 2023 2:04 pm

Amazon.com
Last update was on: December 2, 2023 2:04 pm