Multi-Tasking Made Easy With Car Wheel Desk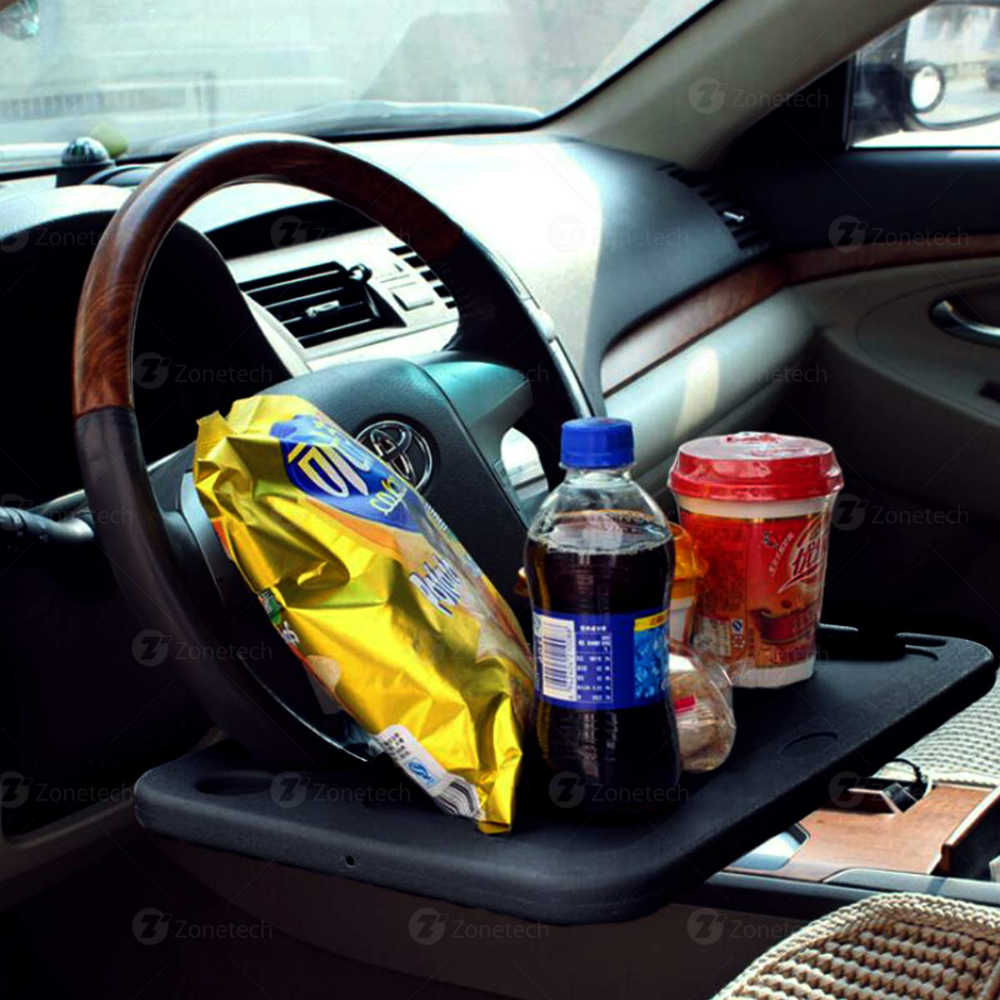 Nowadays, people tend to multitask things into their daily life. Some of which might include having your food in the car or even working on your laptop. But it isn't as easy as it might seem. Doing these tasks might create a mess and be very difficult to handle. That's where the laptop/ eating wheel desk by comes to the rescue.
The wheel desk comes in a black color and is very light to carry around. But it is also sturdy enough to support a laptop so that you can now easily work in your car. Also, you can use this wheel desk for having your food and it won't even create a mess in your car.
It will hold your lunch perfectly without spilling it on your clothes or in your car. This wheel desk hooks on your steering wheel and you will get an instant ergonomic desk. This desk is perfect for when you are running late and have to eat lunch in the way to work, or even want to use your laptop.
You can mount this laptop/eating car wheel desk on the steering wheel in seconds and can stow it too. Its lightweight construction makes it easy to store in the back seat pocket when it is not in use. Its dimensions run 11 inch x 16.5 inch x 0.79 inch.
Make your life easier by getting this car wheel desk. You can also make someone's life easier by gifting this to someone who needs it. So, gift this to the person you think needs this the most.

December 6, 2023 4:29 pm

Amazon.com
Last update was on: December 6, 2023 4:29 pm