An Innovative Self Balancing Electric Skateboard with Bluetooth and LED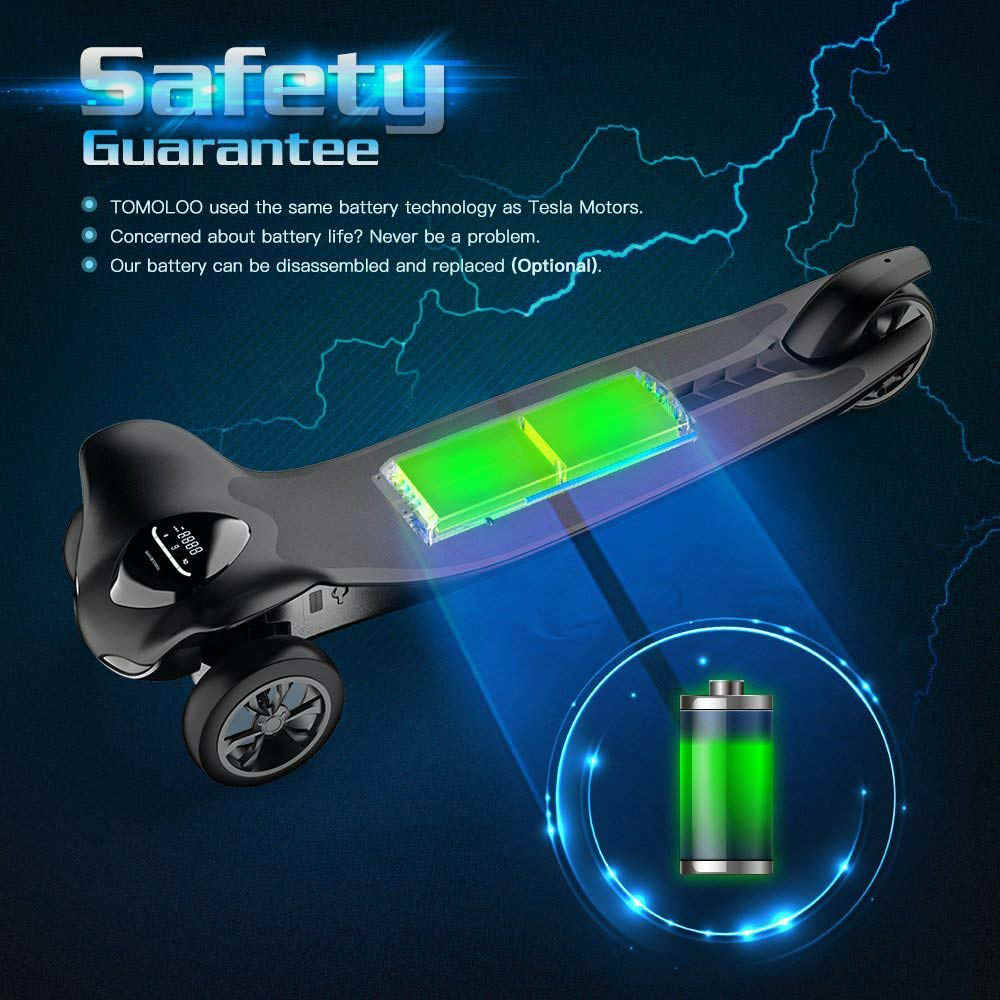 Have you ever seen someone a hoverboard? Isn't it fantastic to glide on the roads so smoothly? Kids love to ride hoverboards in the house. Also, dancing on a hoverboard is a new trend. This electric skateboard is an easy version of hoverboard for all beginners.
The foremost advantage of this electric skateboard is, it has three wheels. So, this is perfect for beginners.  The two wheels at the front make itself balance. So, if you are a novice do not worry about balancing. This skateboard comes with a remote. The remote helps you to forward, backward, accelerate, change gears and even use the brakes. So, you can have total control with this remote.
The innovative electric skateboard comes with built-in LED lights. These lights keep you brightly visible in traffics. So, you do not have to worry while going through traffics. Also, you will have an eye catchy and safe ride. The skateboard comes with a good shock absorber. So, you won't be uncomfortable in a bumpy ride.
This skateboard comes with three-speed options. The 10Km/hr is for beginners and kids. Also, it has 18Km/hr and 25Km/hr for advanced learners. So, you can learn to ride with perfection in this board. Also, it has 6 inches wide solid tires for a smooth steer.
This fantastic electric skateboard is 96*32*22 cm in dimensions. Also, it weighs around 10 kg. So, you can easily carry it around. The package includes one lithium battery. So, you can commute to your work or school with without worries.
This electric skateboard is perfect for all sports-loving kids and even their parents. So, buy this for yourself or gift it to your loved ones. This will bring adventure in life in a great way.

September 27, 2023 6:35 pm

Amazon.com
Last update was on: September 27, 2023 6:35 pm