Push Up Training System to Build Your Muscles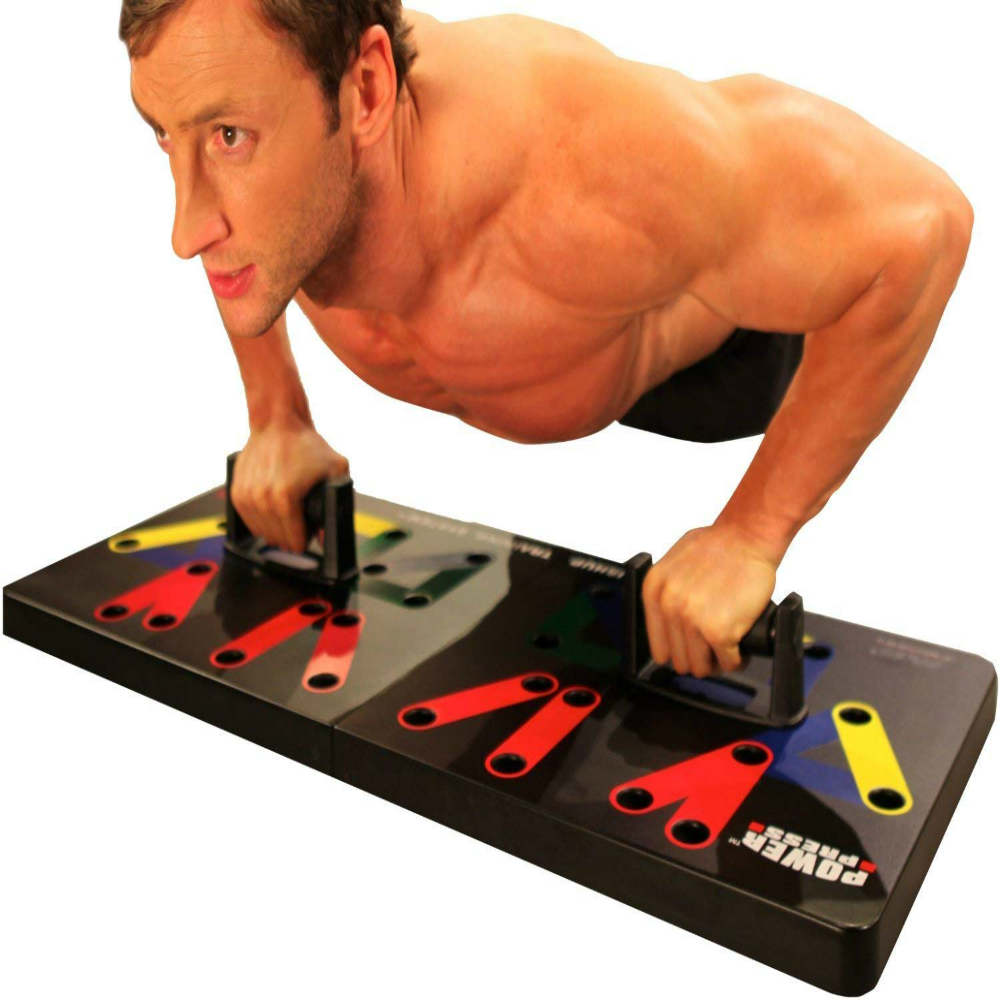 Are you Sick of doing the same repetitive exercises? Now plug and press in multiple pushes up positions and angles. This product brings total fitness to your body without hitting the gyms. The push up training system, it's an innovative push-up board training system.
push up training system is a total system ideal for your training at home. This has a color-coded system which engages your total core. It strengthens and sculpts your entire upper body. It targets specific muscles and promotes proper form.
The system comes with a 10-week workout calendar is designed for all fitness levels. It illustrates 3 workout phases. These are a start-up, rev up, an explosion and particular workout of the day. This challenging 10-week program combines push up training system with intense calorie-burning exercises. So, you can burn those extra kilos at the comfort of home. Also, you can save a lot of time.
This program you can follow by following the videos on the YouTube channel. Just 30 minutes of exercise, and you will develop muscles; build upper and lower body strength. You will burn calories and lose considerable weight. The color codes are Shoulders (Red), Chest (Blue), Back (Yellow), and Triceps (Green).
The training system has 14 pre-set positions. You can actually mix and match various positions. With this, you can make your daily workout more challenging. It also has premium, cushioned, and non-slip handgrips. These are designed to ease pressure on the wrist.
This whole set up is portable, easy to assemble and store. When it comes to working out, this system is an investment. Also, you can gift this to your fitness freak buddies. This makes the perfect gift.

September 28, 2023 1:09 am

Amazon.com
Last update was on: September 28, 2023 1:09 am