This Nuke Overdrive Car Uses A.I to Drive into the Future.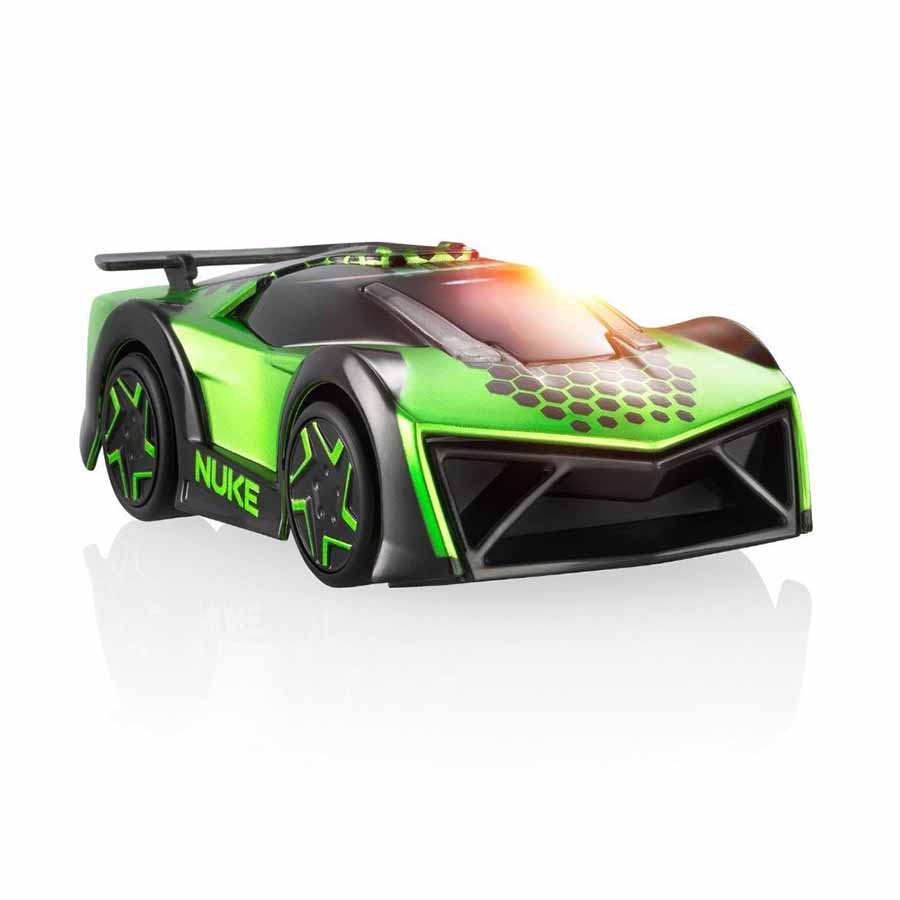 Would you ever want a car that is controlled by both phone and A.I? If you do then buy the new Anki overdrive starter kit. If you already have the kit then buy the new car named Nuke Overdrive Car. This overpowered car has the most firepower and a very strong defense.
Nuke has the strongest firepower and 3 powerful weapons. Nuke Overdrive Car can beat almost any cars that are on the track. This is a powerful car that you should buy if you want to beat all your friends and other A.I opponents.
Nuke has three powerful weapons. They are the Decimator, Disintegrator, and the Fuel Bomb. Nuke has the strongest attack in the game. The Decimator can destroy any cars that are in front of Nuke. With its high-energy shots, the Decimator can weaken armor for future attacks. The Disintegrator shoots lots of ammo at the other cars in front of it. By doing so, the Disintegrator can stop any cars in front of Nuke. 
Nuke's final weapon is the Fuel Bomb which is a lot like a grenade. The highly unstable weapon can cause tons of damage to nearby cars. With the strongest firepower, Nuke can bring down every supercar in the game.

In conclusion, Nuke is in of the strongest cars in Anki overdrive. This overpowered car can destroy nearly all cars. You can buy this car if you want to beat your friends and other A.I in this amazing game. Go buy it now on Amazon for $38.90. This would make a perfect birthday gift or holiday gift for your child.

September 27, 2023 3:13 pm

Amazon.com
Last update was on: September 27, 2023 3:13 pm