Lite Brite with LED Lights to Improve Creativity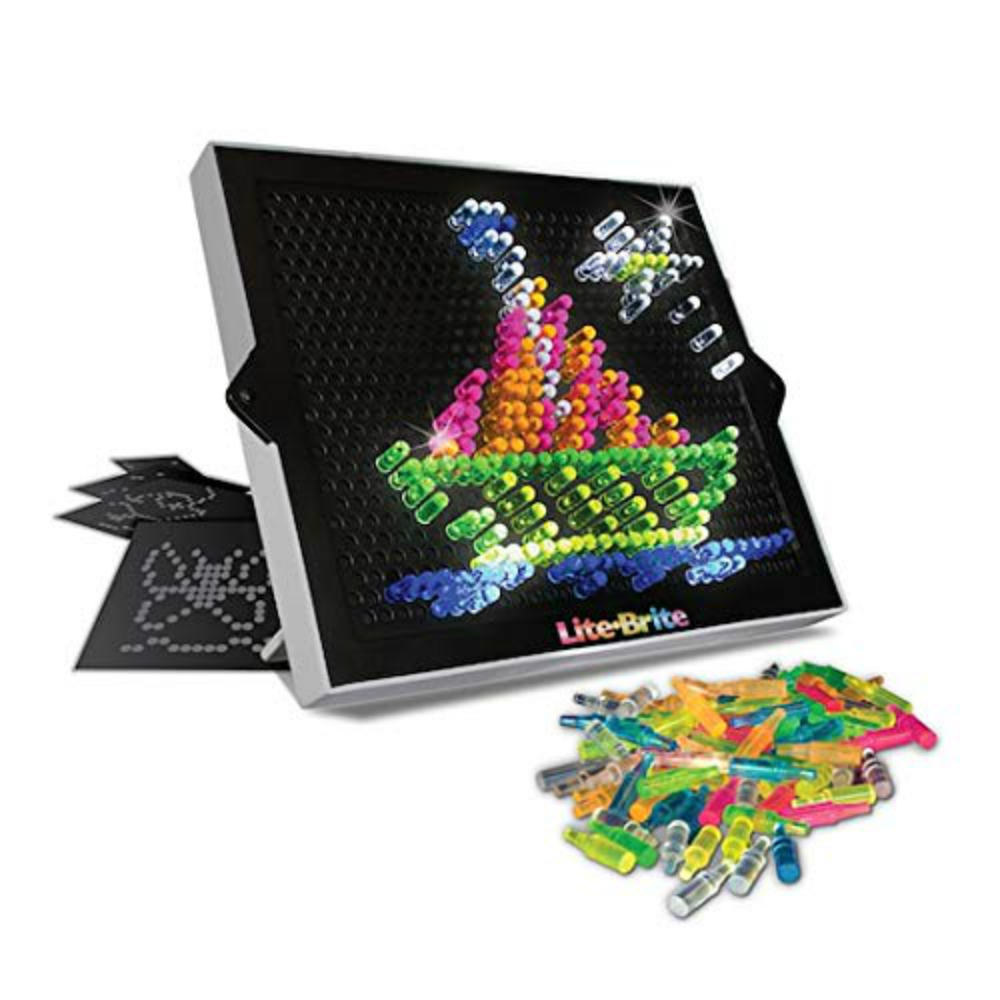 Tired of your kids playing with smartphones and iPads. Want something different for them? Wish the toys which you once played were available? Something which sparks their creativity. Here is a perfect product for you- Lite brite with led lights.
This lite brite with led lights consist of a lightbox and small plastic pegs. These pegs can be fixed into the holes of the screen to create images. In addition, the lite brite has led bulbs which lights up the screen in 4 different ways. Hence, this product sparks the creativity of your kids in all possible ways. In addition to that, lite brite with led lights has other uses as well. For instance, it improves motor skills and hand-eye coordination.
The screen has a width of 8.125 inches and height of 6.875 inches. The lite brite also has 200 colorful pegs which are 1 inch long. Hence, there are enough and more space and tools available for your kids. This enables them to create whatever comes into their mind. For instance, sailboat, flowers, elephant, or even room signs.
The product has 6 design templates designed to fit the screen properly. In addition, you can even download numerous design templates from Basicfun.com website.
The toy has a stand at the back for holding the screen up while creating designs. Hence, it allows you to play keeping the screen on your lap, floor or even table. In addition, this product comes with a bag to store the pegs. So leave the worry of the mess created by the pegs.
In conclusion, this is the ultimate toy you would happily buy for your kids.

December 7, 2023 8:00 am

Amazon.com
Last update was on: December 7, 2023 8:00 am