Plug-in Led Night Lamp For Day-night Comfort And Security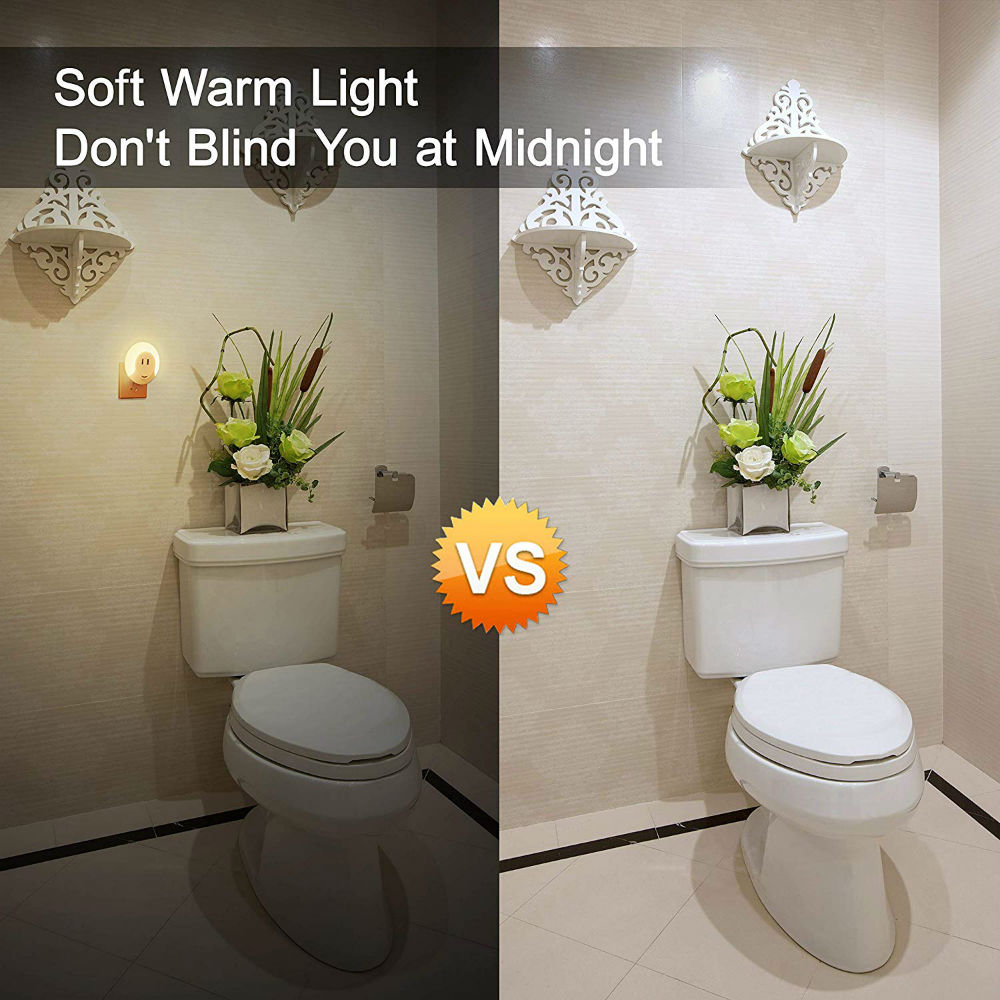 Your night bulb is too bright that the moment you switch it on, it blinds you. We know that feeling of irritation and anger. Our plugin LED night lamp is the product you need.
This lamp has the special feature of auto brightness adjustability, from dawn to the dusk. The sensors attached to it allow it to turn the light off when there is sunlight. And the lights turn on from low intensity to high with the advent of night.
This LED night bulb is one supreme quality night bulb. The light is soothing for the eyes as well as bright enough to guide you around, in the room.
This LED night light is designed in a smart way. The plug is ultra slim and fits easily on the switchboard and will not cover up the second outlet giving space for other appliances use.
We know what a pain it is to switch your night bulb on at the night and off in the morning. Hence, keeping your comfort in mind, we made it with the auto light-sensitive sensor.
You can easily set it to always on or may even put it in AUTO mode. The auto mode switches it on or off according to lighting.
With its easy application anywhere in the house, it is the best plug-in LED night lamp. The light is bright enough to let you see the settings of the room and so gives a safe feeling.
You can keep it in the pathway or plug it in the kid's room giving them comfortable sleep in the night.
Use it the way you want by just switching it on once. Rest, the auto light sensor will brighten up your night.

September 28, 2023 1:06 am

Amazon.com
Last update was on: September 28, 2023 1:06 am