Colourful Boogie Board Scribble And Play Bring Out The Creativity In Your Child!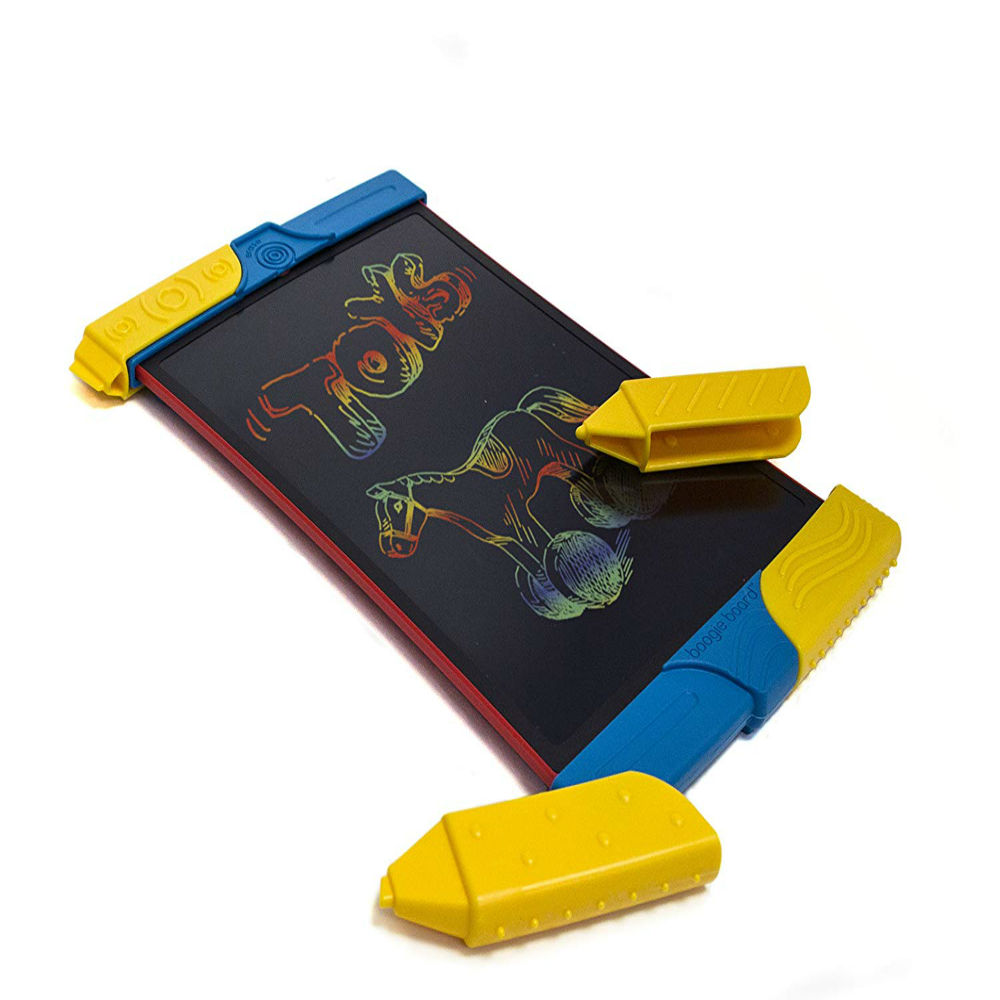 Toddlers and children are very active and you have to give them new tasks to do. The Boogie Board scribble and play is an electronic notepad for drawing, writing and scribbling. This is a creative tool to enhance the brains of your toddler.
The Boogie Board scribble and play have a colorful LCD display. Your kid can erase off and enjoy drawing all day. This attractive piece is paperless and never needs to be charged.
This is the best alternative for chalk, marker, pen, and paper. This smart stylus paper can be reused infinitely. The Boogie Board scribble and play kicks the boredom away for your kid. Your kids will now stay engaged with creativity.
The LCD display is made in rainbow colors to attract children immediately. You get four different writing tools and textures. That will include different tip sizes, nubs, and knobs.
The Boogie Board writing tablet offers a good grip case to make it easy to hold. The Boogie Board Scribble and Play for toddlers is much flexible to carry anywhere. You can carry this during your travels and picnics.
The eWriter easily fits your purses and backpacks. You don't need to worry about the mess markers and crayons create any more. This Boogie Board scribble and play is the thing children of any age will love to use.
This will be a lovely gifting article for their birthdays. The board will entertain as well as make children learn to write gradually.
The dimensions are 7.4 x 0.6 x 9.5 inches and the board just weighs 0.16 ounces.

December 6, 2023 7:24 pm

Amazon.com
Last update was on: December 6, 2023 7:24 pm