Amazing Mouse Kitchen Timer Makes Your Cooking Time Fun!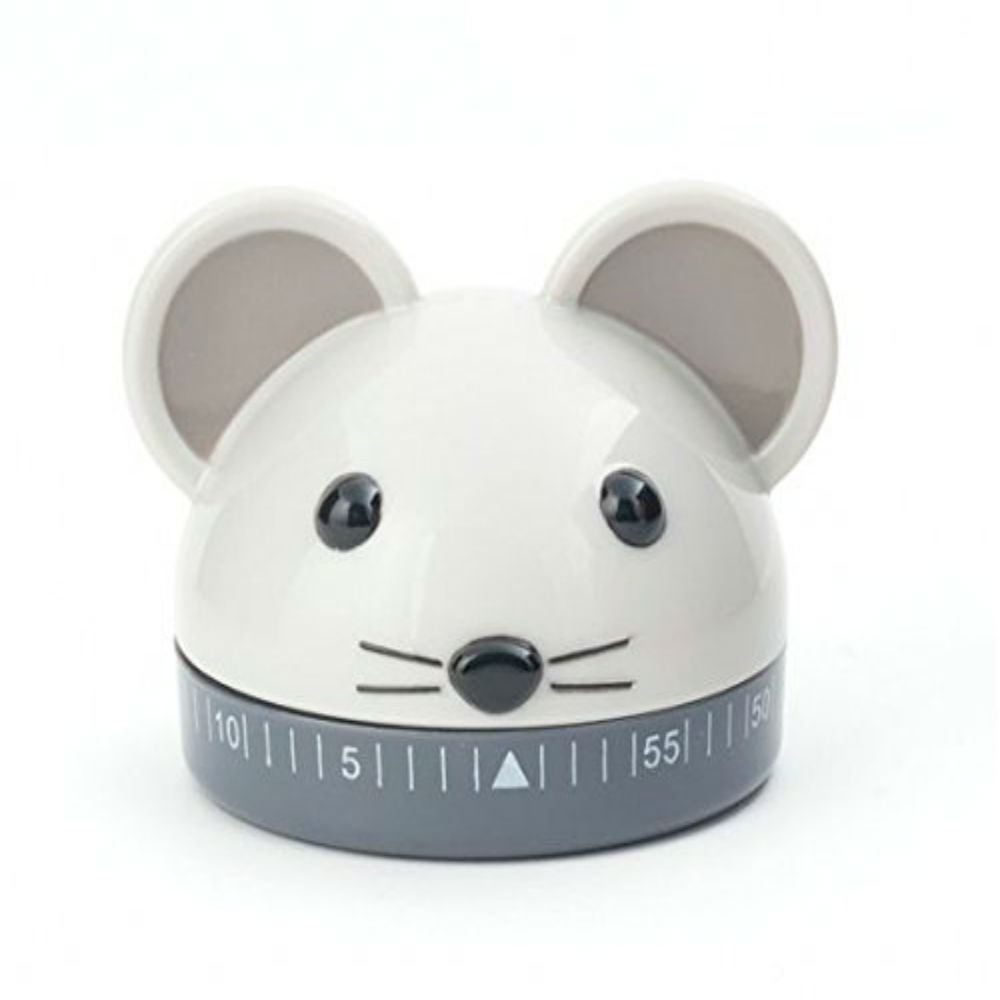 Managing multi-tasks while cooking could be tough without a timer. The adorable Kikkerland Mouse kitchen timer makes it easy for you. You can set timers while you cook and get your work done quickly. You can set a maximum time up to 60 minutes.
This Kikkerland Kitchen Timer adds more fun and entertainment to your daily cooking. It is very easy to set a timer with this cute piece. Turn it around to the 1-hour mark and then set your preferable time.
The kitchen timer rings a bell once the time is over. The bell rings audible enough for you to hear from anywhere. You want to set time for other purposes, you can still use this device.
You can use this Kikkerland mouse kitchen timer anywhere around your home. This will help you finish your works systematically and on time. Kids at home will learn to manage time with this smart timer.
You can gift this kitchen timer to your gadget-loving friends. This device will be of great use to anybody. Your entire family will love this lively device ringing while you cook.
This exciting kitchen tool has a dimension of 6.1 x 5.1 x 5.1 cm and weighs only 59 g. The mouse kitchen timer is a device every cook at home should have.
This will help them handle multiple tasks at the same time. This will turn cooking more interesting than ever.

September 22, 2023 1:42 pm

Amazon.com
Last update was on: September 22, 2023 1:42 pm