Light Therapy Lamp with Sunrise Alarm & Sunset Night Light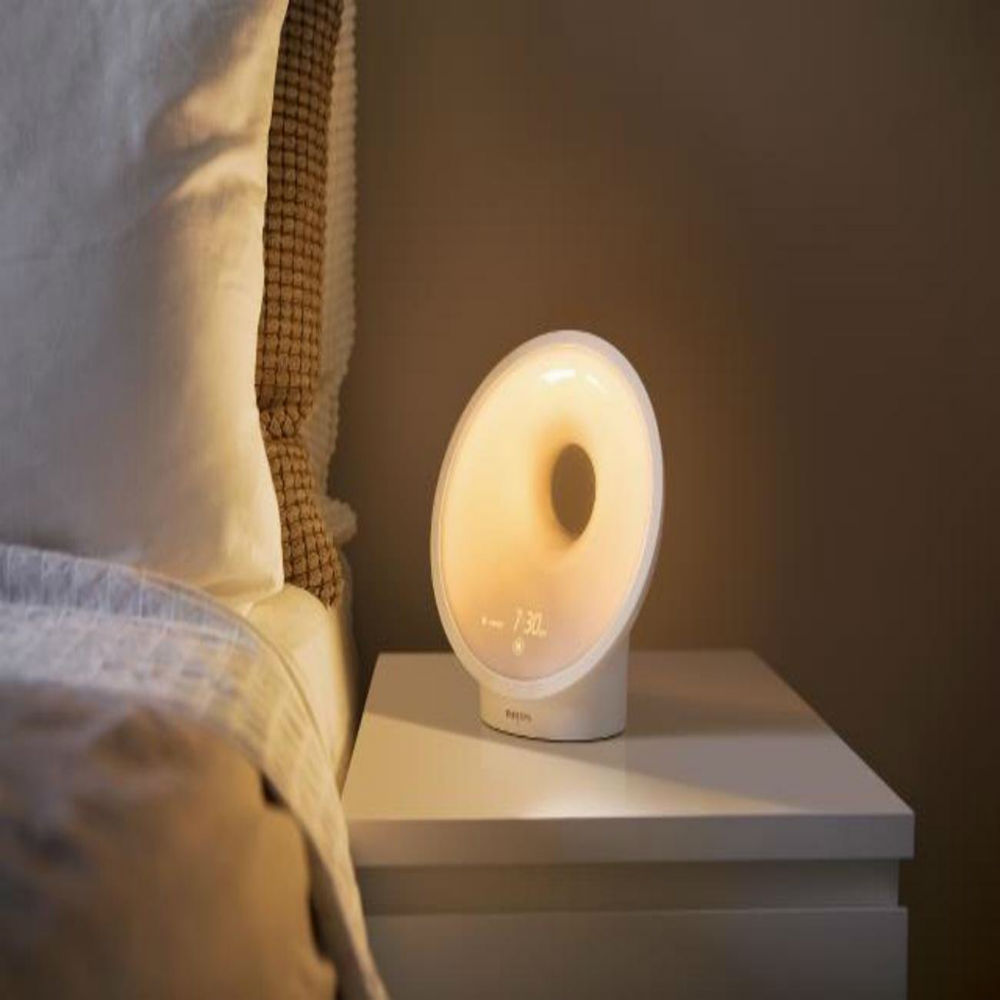 Having a problem with your circadian rhythm? You are definitely not alone if you are facing sleeping issues. Late night work and anxiety affects our sleep in a big way. But not to worry as Philips has come up with its nee wake-up light therapy lamp. It brings a natural, gentle and pleasant wake-up thanks to its gradual light change during sunrise and sunset.
wake-up light therapy lamp stimulates natural sunrise and sunset. It gradually increases the light before your wake up time until the room is full of bright light. The program also prepares your body to sleep by gradually decreasing the sound and light to your set duration.
The Somneo provides you with multiple sounds and music options. You can choose which sound you want to wake up to. It can be your favorite radio station, any nature-inspired sounds or any song on your mobile phone. The best feature is the power snooze which helps you break the vicious cycle of snoozing.
It has a light-guided wind-down function also called the Relax Breathe function which gets you to sleep by helping you decompress and unwind. You may follow one of the several rhythms of light or sound with your breathing for a calm and peaceful shift to your dreams.
wake-up light therapy lamp has some add on feature too like multiple brightness settings, smart touch display, reading light setting, etc. This product comes with the trust of the brand name Philips 79% of the users have recommended this product in just 2 weeks of use. This makes the perfect gift for your loved ones.

September 20, 2023 6:14 pm

Amazon.com
Last update was on: September 20, 2023 6:14 pm