Construction Engineering Building Toy for Creative Building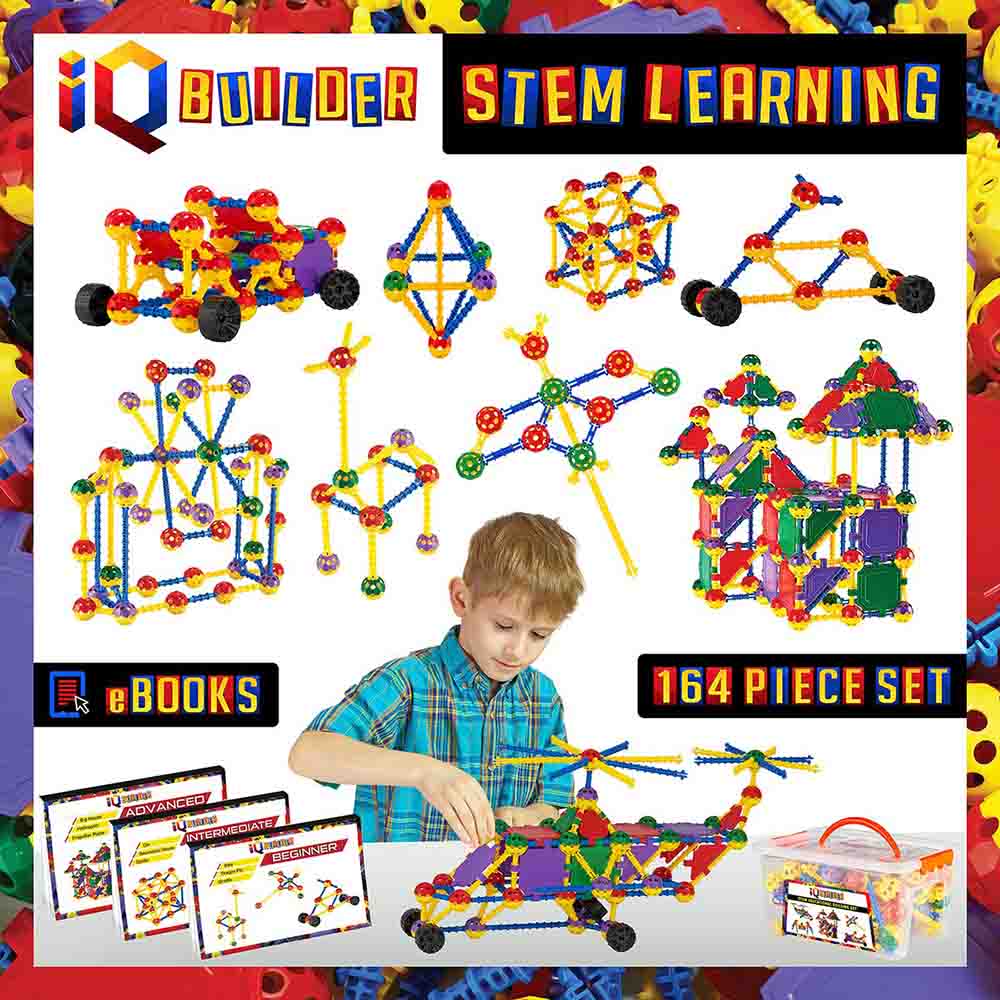 Disclosure: This post may contain affiliate links. We receive a small commission at no extra cost to you when you make a purchase using some of our links.
Have you ever wanted to be an architect? Then you should definitely buy this Construction Engineering Building Toy from IQ Builder. This amazing kit includes 40 multicolored balls that have holes to connect the lines. The educational builder set also has five wheels that come with connectors and twenty- four covering plates. This covering plate is there to make your design more colorful. There are also eighty-eight connectors to connect the balls and three eBooks. These eBooks can instruct you.
If you are having trouble building your structure, you might want to check out the first eBook. It includes how to build, other beginner things and a few examples of how to make some things. If you got the hang of that, you can do the second eBook. It has everything for the intermediate stage.
The educational building set shows a few examples of how to put those skills to use. Once you mastered that, you can do the third eBook. It has everything you need to know for the master's stage along with a few examples at the end. After that, you don't need the eBooks anymore unless you forgot something.

Once you know what you want to make, even a complicated thing is simple to make because you start out simple. You first make the basic shape of an easy version of what you want to make. Then you make the other parts of what you were planning to make and connect them. Finally, you can add on the covering plates and there's your creativity right in front of you.

In conclusion, you should definitely buy this for them. The Construction Engineering Building Toy will also be a special gift if your child wants to be an architect. They will love it and their dreams will be coming true early in full color.
Last update was on: October 12, 2019 3:42 pm