This PenPower Color Pen Can Grab Real Color from Objects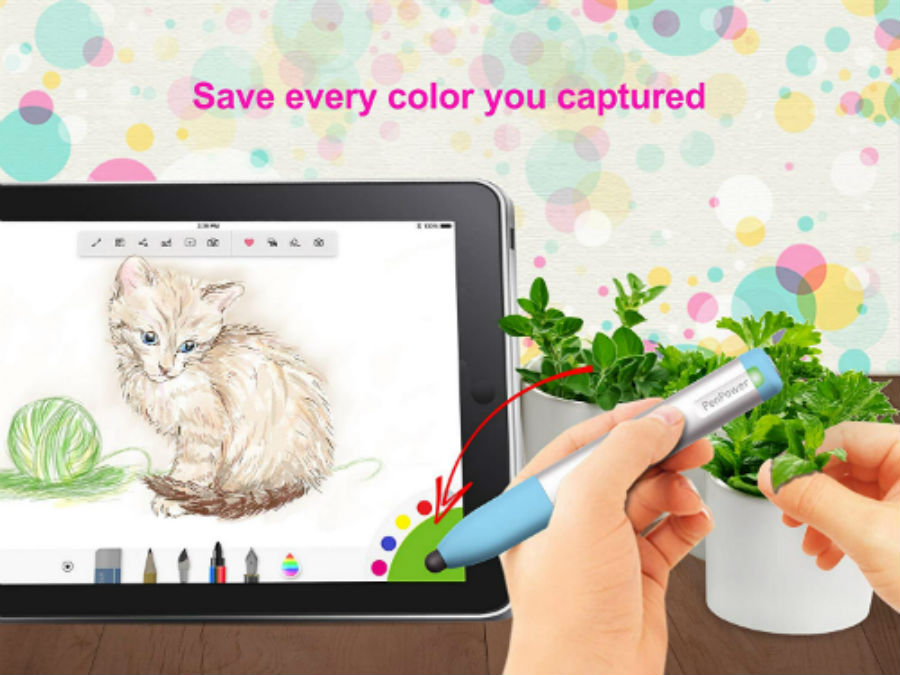 There are some colors that you just want to grab out of thin air, and use them in your next masterpiece.  A common problem which all the designers face is of searching for that unique color combination. That one color scheme which shines everyone's eye. How difficult it is for you to find it?
Thanks to PenPower Color Pen to be at your disposal. It is for an artist to grab the right color combinations from surrounding. You heard it right, now you can point a pen to a specific color and it will tell you its code.
PenPower Color Pen comes with an ability to identify over 65,000 colors. It can do this by a sensor which comes inside of the Pen. It packs a powerful AAA battery which guarantees a usage of 300 times a day up to six months. Furthermore, it is compatible with almost all iOS and Android devices.
Once you pick a color from the surrounding you can see it on your smartphones as well as tabs or iPads. It also offers a free drawing app to unleash the creative artist within you. This particular feature makes it an out-of-the-box gift for kids and your loved ones in general.
The app offered by PenPower Color Pen can also help you draw out-lines of any particular image and allows you to re-create the image with different color choices and options to make it look wonderful.
It is not only limited to the artist but also someone who makes digital designs can take benefits out of it easily. This one little invention can help you grab your favorite colors from the surrounding and incorporate it into your daily work.

September 27, 2023 9:56 pm

Amazon.com
Last update was on: September 27, 2023 9:56 pm