Halloween Unique Talking Skull To Scary Everyone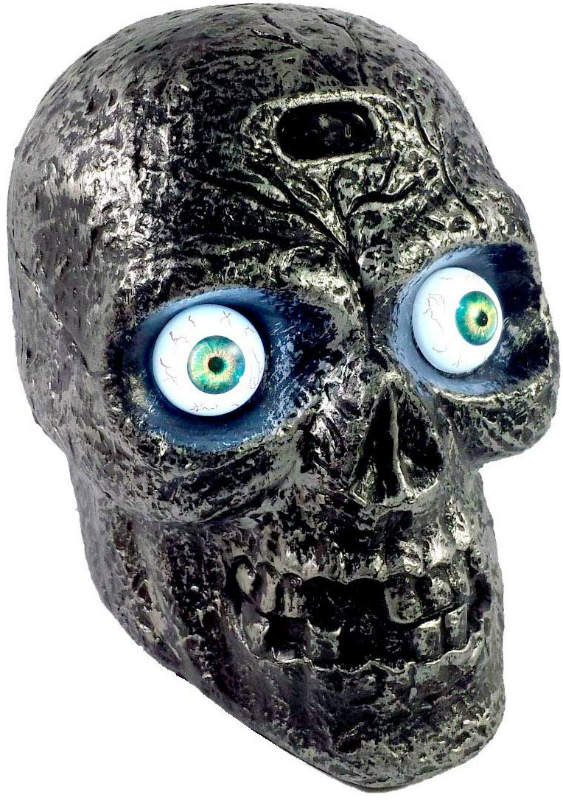 Want to have a unique decoration item this Halloween? Grab this Halloween unique talking skull from Liberty Imports for your home. The skull has motion sensors. It emits a sound that is loud and scary, but they will not disturb your neighbors. This skull can capture everyone's attention by making its eyes light-up. The Halloween talking skull has a 'Try me' button. Once you press it, the eyes light up and it makes creepy noises. There are 3 preset statements as well which it says to scare everyone.
This Halloween skull looks scary as well. The teeth of it are missing, and its eyes appear bloodshot. The look has a lot of blacks which adds to the creepiness. This Halloween unique talking skull can be the attention grabber at your Halloween party. The motion sensors on the creepy Halloween toy makes it emit creepy noises when someone passes by it. This ups the scaring factor of this unique Halloween toy.
The bloodshot eyes will freak people out because it also flashes. You can place this skill anywhere in your home. If you place it outside, the scaring effect is more. The skull consists of plastic and it measures 6″ x 6″ x 4.5". It is lightweight at 7 ounces only. This skull has AA batteries which comes with the decorating item itself. There is a note on the Halloween unique talking skull that it is not a toy but rather a decor item only.
Grab the talking skull this Halloween and give your guests the scare of their lifetime

December 6, 2023 8:47 pm

Amazon.com
Last update was on: December 6, 2023 8:47 pm