Rechargeable Stylus Pen for Your iPads and iPhones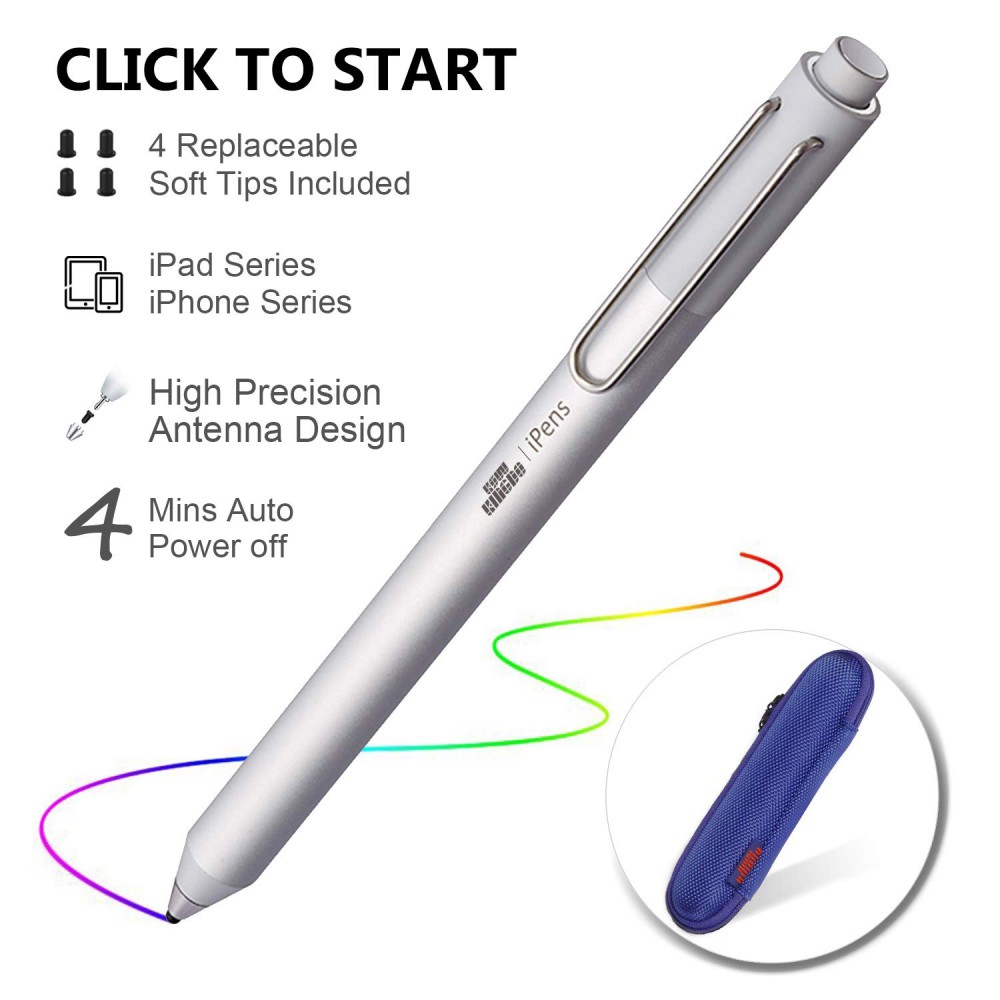 We all love drawing or sketching on the smartphone or tablet screen. Stylus pens can make these tasks much simpler than using your fingers. So that devices like Apple iPads and Samsung Note smartphones come with a stylus in the package. While iPhones support these devices but are not bundled in the package. Don't worry. This Rechargeable Stylus Pen for Apple iOS does the job for you perfectly.
This Rechargeable Stylus Pen is compatible with all Apple iOS devices like iPads and iPhones. This Stylus can be used directly on the screen. No Driver or Bluetooth setting required to use the device. All you need to do is to press the cap switch. The LED Indicator will blink in blue once and that's it. The smart stylus is incredibly precise. The 2mm replaceable rubber tip allows you to select small icons, clicking small alphabets, etc with accuracy. The soft rubber tips give you a smooth writing experience. It also avoids the display from getting scratches and fingerprint marks while writing.
This Smart Stylus contains a builtin rechargeable Li-Polymer battery which can provide up to 10 hours of usage from a single charge. It takes only less than two hours to completely charge the device. The device has an automatic power-off feature that switches off the device if kept idle for four minutes.
The Rechargeable Stylus Pen weighs only 14 grams and is 5.3 inches long. Which makes it easy to hold and use like any other normal pen. The package comes with Rechargeable Stylus Pen, a micro USB charging adapter, a micro USB cable, four replacement rubber tips, and a User Manual. A 30-Day Money-Back Guarantee with 12 Months Replacement Warranty is also offered.
Take your sketching career to the next level using this Rechargeable Stylus Pen. Grab yours now.

September 27, 2023 6:55 pm

Amazon.com
Last update was on: September 27, 2023 6:55 pm