Halloween Rocking Horse Girl To Scare Your Guests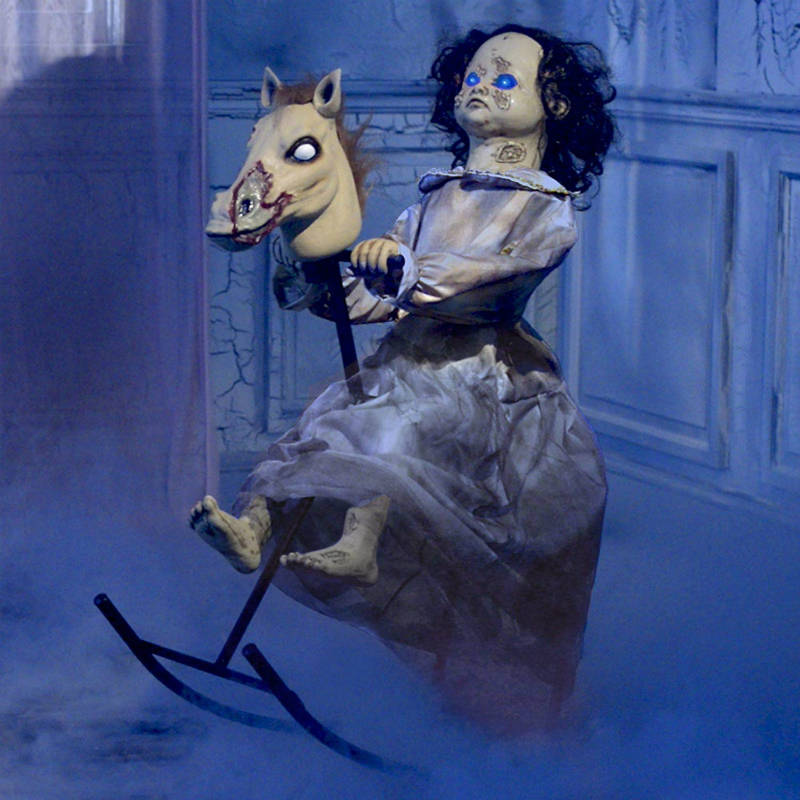 This Halloween, make your home the scariest for your guests to remember. For that, you need to up your decoration skills and ideas. One way is to get this Halloween rocking horse girl from Tekky Toys. This Halloween toy for your home is a great deal for the price and the unique features it has.
The decapitated head of the horse is the main scary feature. You can give your guests the best scare when she sings 'Ring around the 'Rosie'. Her voice is scary enough and her eyes glow in the dark. This Halloween rocking horse girl comes with a power cord. You can either use this decoration item in your own house or gift your friends and relatives.
Place this scary Halloween toy at the porch or corner of the house and turn your house to a haunting mystery. When you place this toy in dark corners, her eyes light up. She will start singing the song in her demonic voice. You do not need to buy batteries as it comes with a power cord. The measurements of this creepy Halloween toy are 32 1/4 in wide x 24 in long x 18 1/2 in height. She weights light too, at 14 pounds only.
You can turn your home or your porch into a spooky place for Halloween or even for horror movie nights. The body of this décor item consists up of metal, plastic, and fabric which gives a realistic look. So, want to give the best scare to your friends? Grab this Halloween rocking horse girl who is sure to freak everyone out this time!

September 28, 2023 1:05 am

Amazon.com
Last update was on: September 28, 2023 1:05 am