Laser Rangefinder Virtual Tape with Laser Measurement.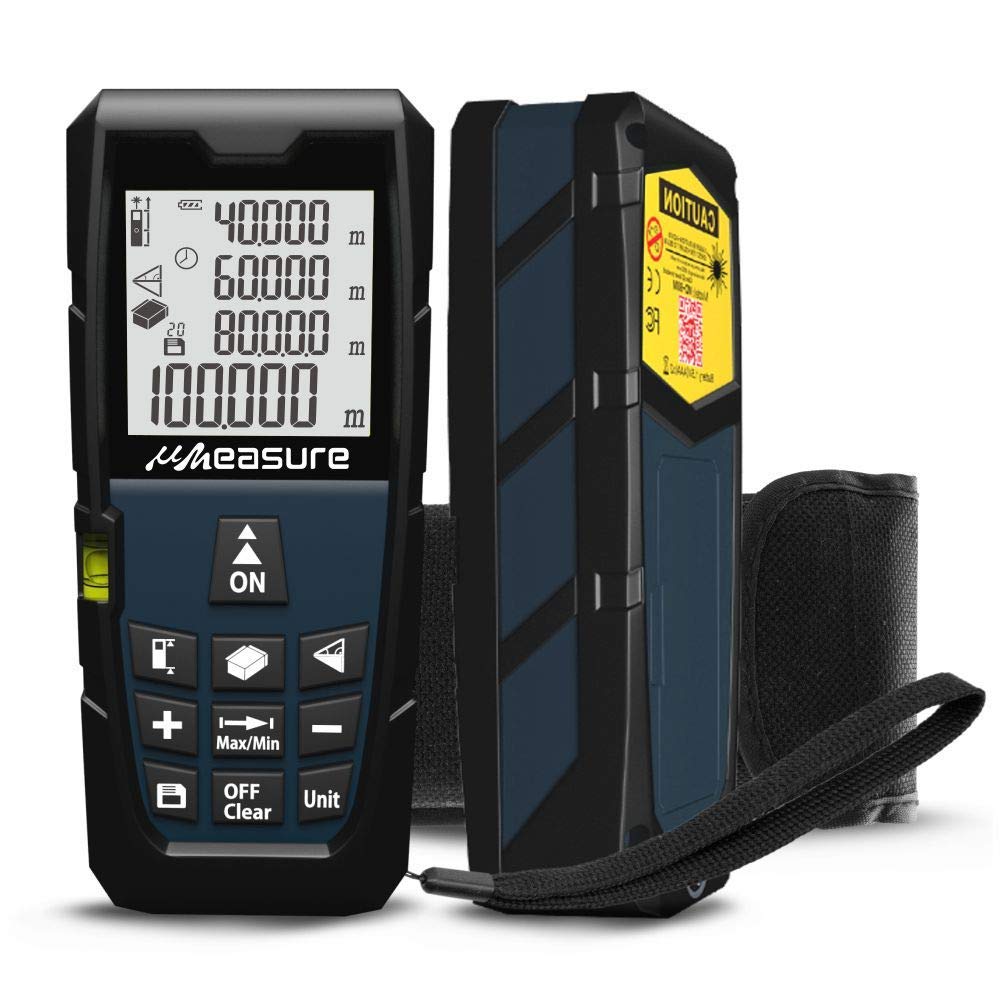 Say goodbye to measuring tape! Keep a Laser Rangefinder in your home. This handy laser measurement device can use as a virtual tape to take measurements. When you use conventional tap, in most of the cases, a second person is necessary for taking measurements using tapes.
Use this Handheld Laser Rangefinder and take measurements by simply pointing the laser to your target. You can measure from 5 centimeters to 100 meters with an accuracy of 1.5 millimeters.
The device has inbuilt functions for calculating area and volume which is very helpful for quick measurements. Besides that, it has inbuilt functions for indirect measurement of heights. You can find the height of a wall by using the built-in single use Pythagoras and double use Pythagoras functions.
The laser tape has a fashionable appearance and reasonable structure design. The large LCD has a multi-line display with backlight. The device can store up to 20 measured values. It also contains a big level bubble which helps you to measure the distance more precisely.
This laser rangefinder is very easy to use since dedicated buttons are provided for each function. Also, you can easily toggle the unit between Meter/ Inch/ Feet by merely pressing the Unit button. It is lightweight and portable in size. The hand strap lets you hold it on and carry easily.
The carrying pouch permits you to hang on a pocket and keeps the laser meter off dust. Moreover, the device is IP54 Waterproof and dust-proof. The device has an auto-off feature after 30 seconds. Hence it keeps the battery longer. It has a warranty of 12 Months. After all, if you are not satisfied with the laser measure just return it for a full refund.