Magnetic Decision Maker for Office Desk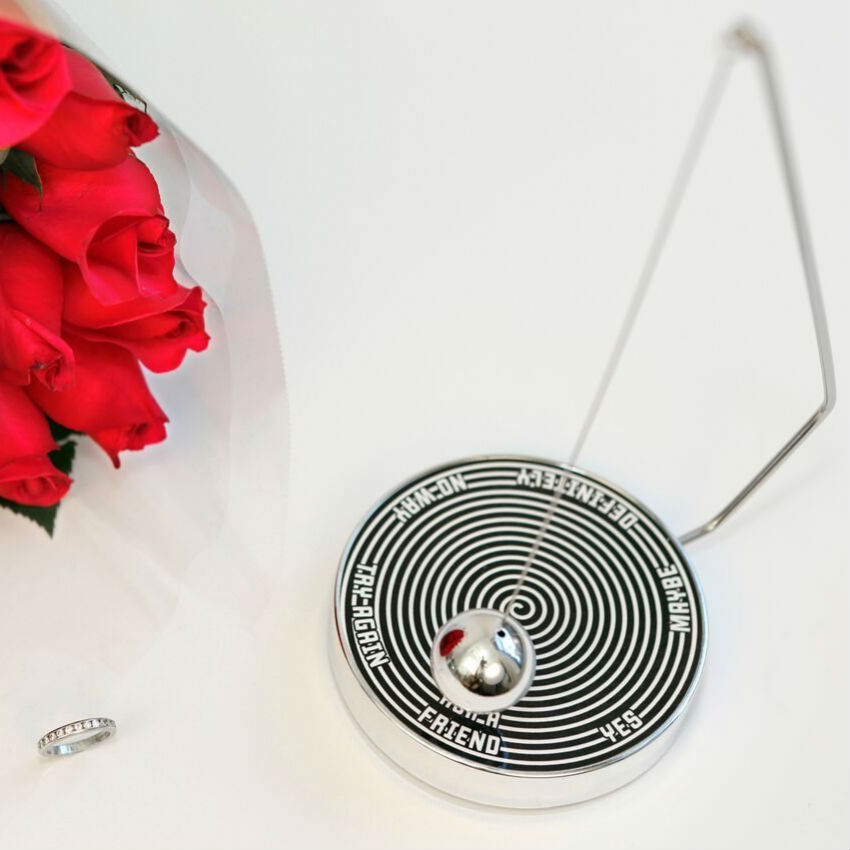 You wanna flip a coin to decide yes or no? Let's have a new gadget that helps you to take over, the magnetic decision maker.
For an office desk, you will need a professional decor. If you want to add some fun to your office time, get this amazing magnetic decision maker. Especially, with the beautiful metallic design, it is the best adornment for your desk. You can use this decision maker to find a solution to your problem. This is actually fun if you have to work out on your stress.
As an office decor, it does its duty well. This magnetic decision maker is such a handy gadget. You only need to swing the metal ball. Afterward, it will stand still on somewhere on the base. The fate you seek is there. This decision maker is a great toy for your free times.
Let us speak about the design. Kikkerland is perfect in crafting this Magnetic decision maker. Including a metallic base, a ball, and a handle, the gadget looks firm on an office desk. The magnetic base tries to hold the ball still. The ball swings like a pendulum when once it starts moving. The metallic handle fixes the ball right on top of the base.
Coupled with the string, and the metal handle, the magnetic decision maker is a simple pendulum. The metal base extrudes the decisions you want to choose. These decisions include 'yes, maybe, definitely, no way, try again, and ask a friend'.
Besides, it has a crazy circle texture on the base, looking psychic. This desk decor is also a relaxing gadget at the same time it is a decision maker. Also, the magnetic decision maker is a useful gift for those who are not intensive in taking decisions.
The gadget measures 5.25 inches on the base and 9.5 inches of height. Thus, this decision maker will suit anywhere on your desk.  Get this amazing gadget on your desk and start your day with perfect decisions.

September 27, 2023 3:59 pm

Amazon.com
Last update was on: September 27, 2023 3:59 pm