VBIGER Beard Beanie Hat for Men and Women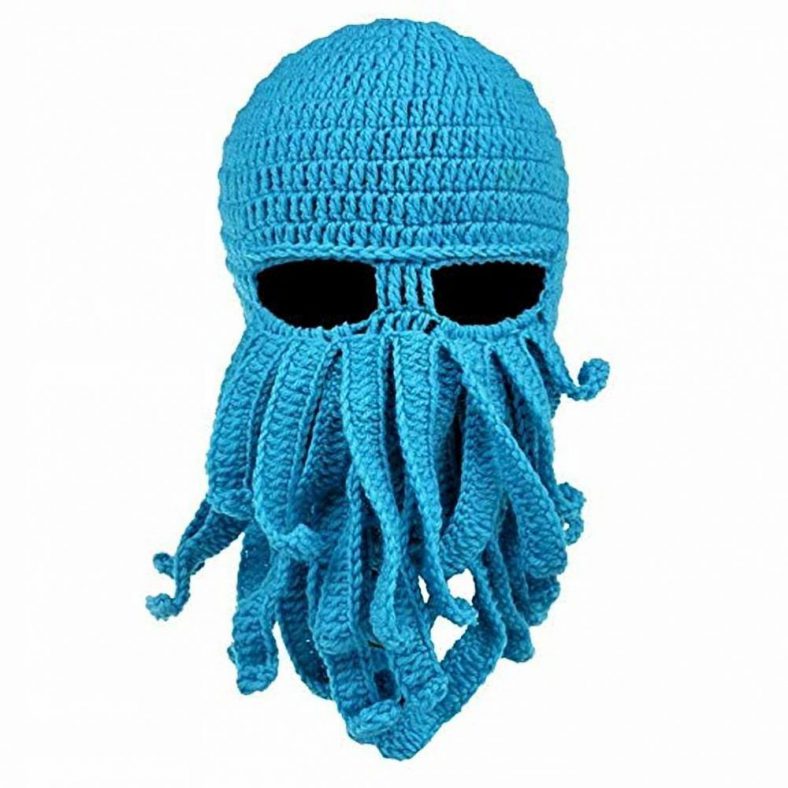 Have a great laugh with friends by becoming a cute woolly Cthulhu with all its octopus tentacles by wearing the VBIGER Beard Beanie hat. Stay warm and comfortable during those chilly winters while being the center of attention with this hat. If you still don't know, Cthulhu is a comic fictional character created by writer H. P. Lovecraft and was first introduced in his short story titled – "The Call of Cthulhu".
If you decide to drive on a road or go to a public place wearing this, you are certainly going to become a big center of attraction. Though this beanie hat is labeled as knit, it is actually crocheted. The wool is of good quality and will keep your neck and mouth warm as well.
The fit of the beanie is snug and might feel extra tight for heads bigger than the average size. The tentacles can be picked up if you want to drink or eat something. The Beard Beanie Hat's eye holes are large enough to stay away from your eyeballs.
The wool might get stretched after regular use but you would have used it sufficiently by that time. The new hat though might feel a little itchy during the first few usages.
The Beard Beanie Hat is an ideal gift for Halloween both to keep it as on a statue head or to wear it yourself when going to a Halloween party. The Hat is available in multiple colors and you can select the one you like.

September 28, 2023 12:29 am

Amazon.com
Last update was on: September 28, 2023 12:29 am