Storage Cube Organizer with 20 Cubicles for Storage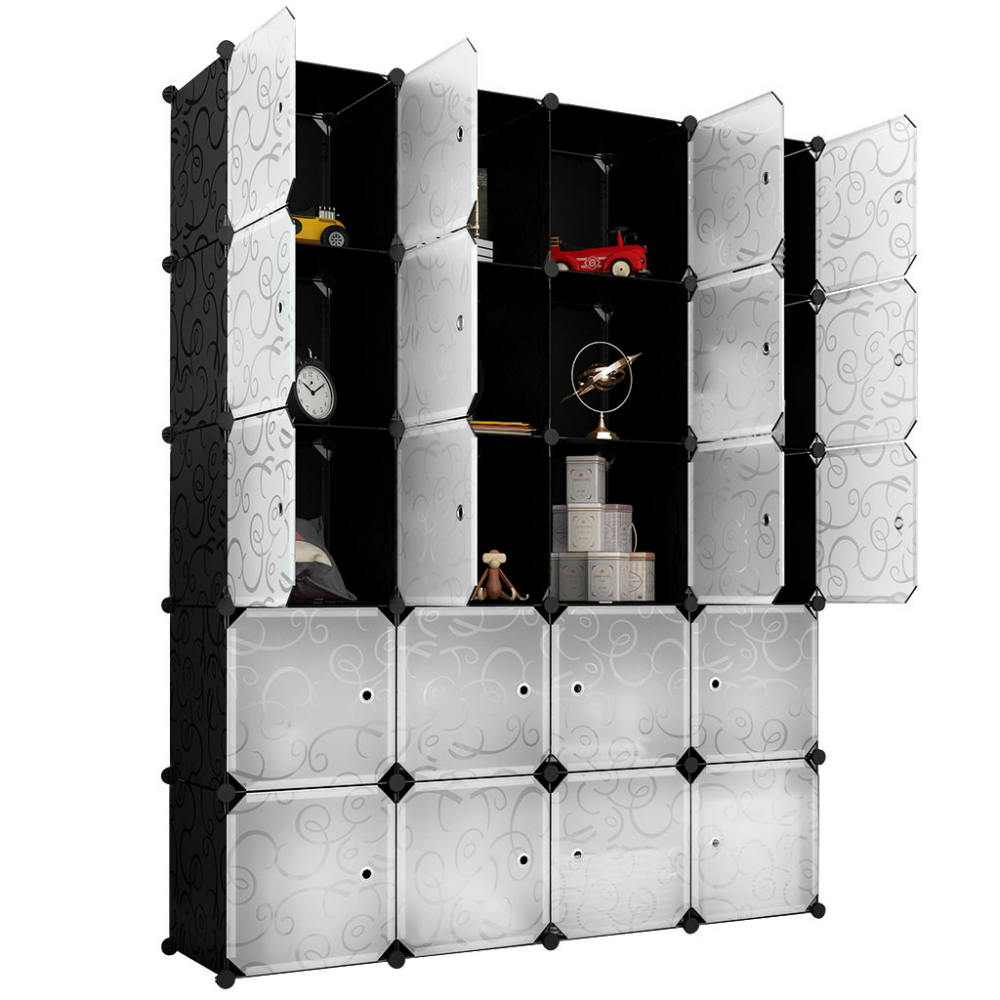 Often in today's households, there is a lot of stuff that doesn't fit into the cupboards. It takes the extra space which makes the house very clumsy. And also it gets difficult to find things when they are easily scattered everywhere. To solve your storage problems, Langria introduces a 20 Cubicle Storage Cube Organizer.
The Storage cube organizer has 20 cubicles with frosted, translucent white doors. The curly design and black panels give it a stylish look. The frosted translucent doors maintain the privacy of the items inside these cubicles. You can use this cube organizer as a closet or a divider between rooms. This shelving unit gives a classic and stylish look to your interiors as well. You can even stack the cubes according to your creativity and imagination. Besides, you can even segregate them. Moreover, for greater storage capacity you can stack 20 cubes together.
The storage cube organizer is of long-lasting eco-materials. The frames of the cubes use highly durable steel to enable the cubes to hold up to 10lbs. The resistant plastic connectors securely join the panels to avoid wobbles. The cubes are waterproof and dust resistant. Hence, this makes it easier to clean the cubicles with a damp cloth. Also, each and every cube have a hole handle to prevent build-up odor. The cubes are also usable for family bonding as well. Also, the cubes stack a mini fort for the kids to enjoy.
A hang-up bar comes included with the set to hang clothes. The plastic covers/doors are easy to assemble. They might arrive a little bent, but that's a natural phenomenon explaining it's flexibility. With your creativity, you can even make it aloft for your living room or it can even be used as a dorm room divider. Now, store all your stuff in this storage cube.

September 27, 2023 9:01 pm

Amazon.com
Last update was on: September 27, 2023 9:01 pm