This Helicone Is A Perfect Kinetic Toy To Do Magical Transformation On Your Own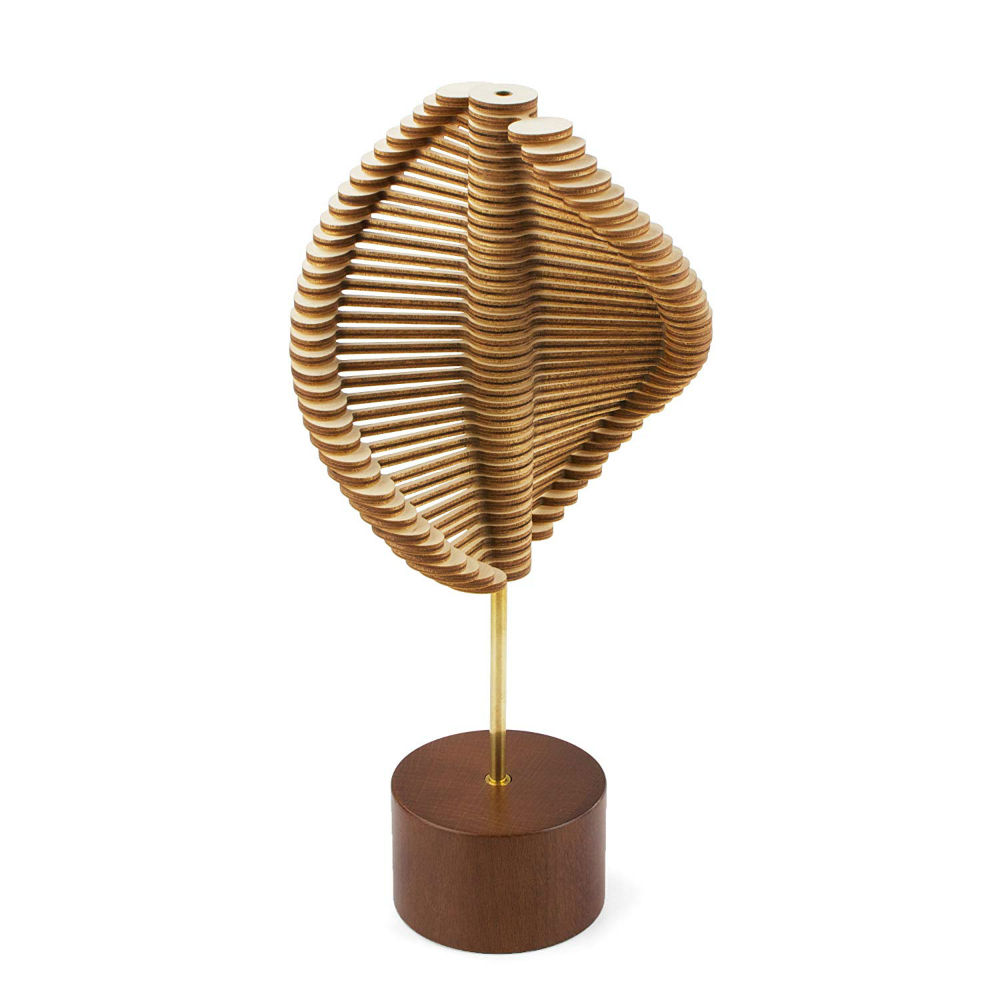 Who doesn't like things that can transform magically?  Suppose a kinetic toy in your hand which transforms into a beautiful sculpture! Isn't it amazing? This helicone transforms from a "helix" to a "pine cone" and back again in one amazingly elegant motion in a twist. So, you can model it however you like with just a twist.
Simply spin the handle in order to transform it into a beautiful sculpture.  To change it back, just spin it the other way. Derived from natural plant forms, this playable art helicone utilizes mathematical concepts such as Fibonacci numbers and the golden ratio. It is an interactive kinetic toy for you to play with. Also, it a stylish sculpture on the display stand. So, this is a two in one piece of art.
You can play with this as a toy, use it as a stress buster, display as a desktop accessory or home decor. Also, this helicone thirty-eight precise, laser-cut wood pieces. It also has a brass tube to assemble all the wood pieces. It also includes a solid wood display stand to use it as a decor.  Also, it comes in an exquisite gift box with a magnetic catch. the product is exclusively designed in the USA and produced in Taiwan.
Also, this is a genuine Playable ART production of the original Helicone design. So, you can assume the quality of it. It will come with an anti-counterfeit hologram sticker with a unique serial number. Also, you have to be careful while handling the helicone. Its arms get damaged when it hits a hard surface.
This amazing helicone weighs 1 pounds only. It has a dimension of 6.2 x 10 x 2 inches. So, it is ideal for the office work desk. You can also use it as home decor. This makes a perfect gift for every adult to relieve their work stress. So, gift it to your loved ones to make their life stress free. Also, you can buy one for yourself to pamper yourself a bit.

September 28, 2023 4:00 am

Amazon.com
Last update was on: September 28, 2023 4:00 am