Star Wars Darth Vader Two Slice Toaster with 5 Heating Modes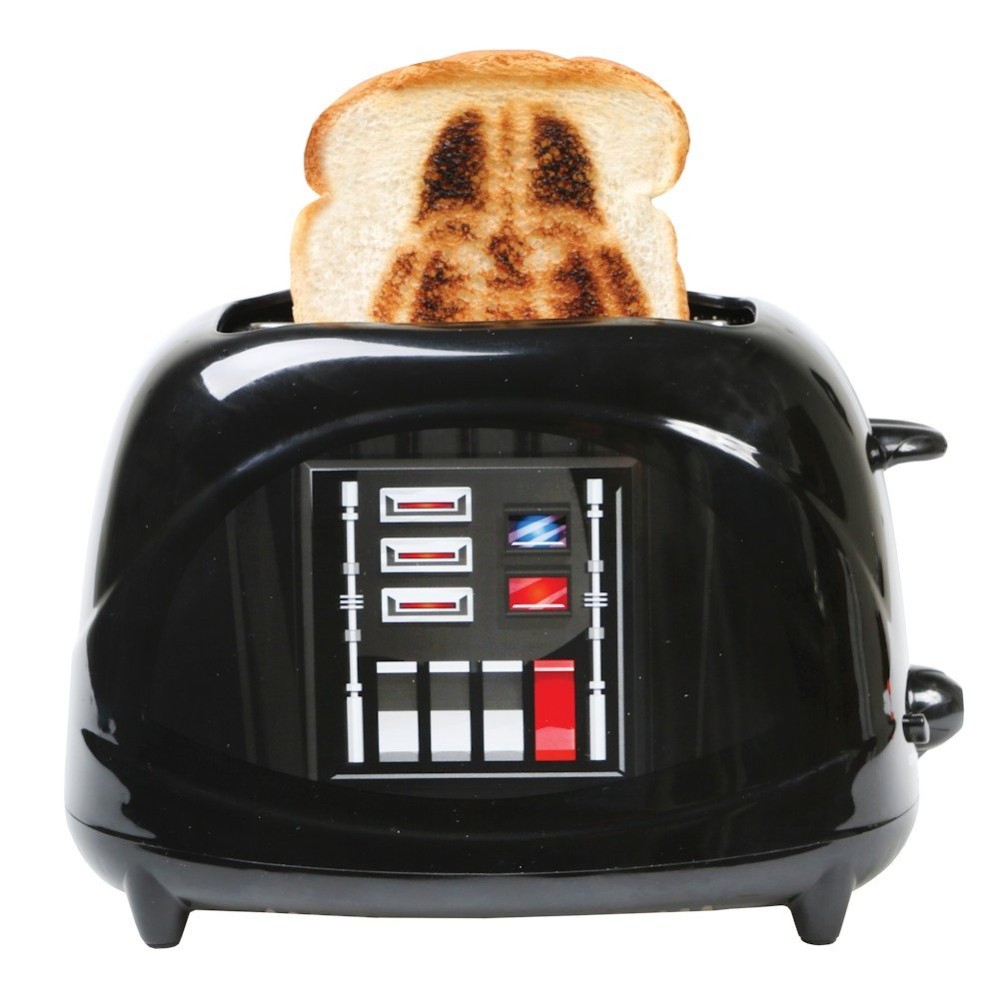 Are you a Star War Lover? Then, here is very handy Star Wars Darth Vader Two-Slice Empire Toaster. This Two-Slice Empire Toaster is an ideal appliance for making toasts of whole wheat, atta or multi-grain bread. With 5 heating modes, reheat and defrost function, make perfect toasts just the way you like it.
This Toaster has 5 heating modes which help you toast different types of bread without burning. The unique function will help you get the desired crunchiness and color of the toasts. Bread crumbs left on the base of the toaster are difficult to remove. This Two-Slice Empire Toaster has a removable crumb tray, which makes it very easy to clean the bread crumbs from the toaster.
The toaster comes with a stop function for convenience. You can stop toasting the bread at any time just by pressing the stop button on the appliance. On pressing the stop button, the appliance will automatically eject the toast and switches off. Reheating cold toasts is not an easy task. However, this two-slice toaster makes it easy for you to warm up cold toasts without browning it any further. Similarly, the defrost function allows you to thaw frozen toasts in just one touch.
Toasting small pieces of bread is not only difficult but not safe for your fingers. This Two-Slice Empire Toaster comes with an extra high lift function. This unique feature ensures that you can easily remove, even small pieces of bread, from the toaster without burning your fingers. In many conventional toasters, the slot size is not big enough for thicker bread slices. This toaster has wider slots that can hold different types of bread slices, even the thicker ones.
It's a wonderful gift for your loved ones especially for those who are great star war fans.

September 28, 2023 12:52 am

Amazon.com
Last update was on: September 28, 2023 12:52 am