Haunted House Door Cover for Halloween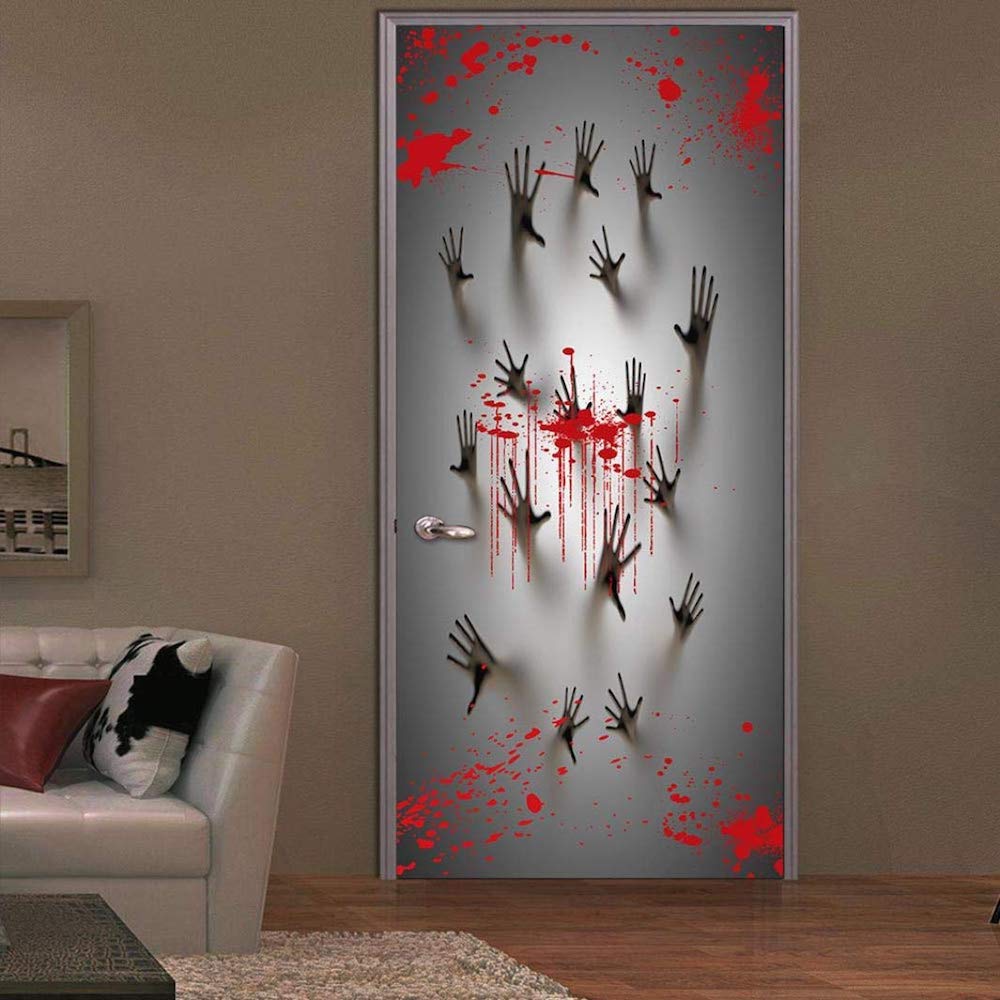 For this Halloween eve, decorate your home's doors with this haunted fearful door covers. Joidomi Halloween Haunted House Door Cover issues lot of zombie's hands put forward to you with blood outlook. Also, the haunted door cover is looking undeniable with its backlight effect. When looking at the door cover will feel you like zombies are going to break the door and catch you.
The Haunted Door cover measures 77 by 200 cm. The door cover is larger than standard family doors. The unique spooky design of the door cover makes impressive horror looks for your doors. The haunted printing in the door looks that real. These haunted door covers are good for stunning the guests for a moment.
This haunted door cover is not only a door cover but also you can hang it in front of glass doors or windows. The door cover uses lightweight durable plastic to create light effects. These lights coming from the back and the printed hands on the front are really good. The looks very realistic in the mere dark surroundings.
The Haunted House Door Cover is a better prop to make your guests fall in panic. The door cover is very easy to fix somewhere. The cover can hang somewhere or you can paste it on a window. Furthermore, the door cover is much effective if it is hanging on a glass door. Also, you can place the door covers on the welcome door, outdoor decoration, or indoor decoration. Make your Halloween even more fun with this haunted house door cover with zombie's hands.

September 27, 2023 5:34 pm

Amazon.com
Last update was on: September 27, 2023 5:34 pm