Spooky Bones Skeleton to Make Halloween Spookier!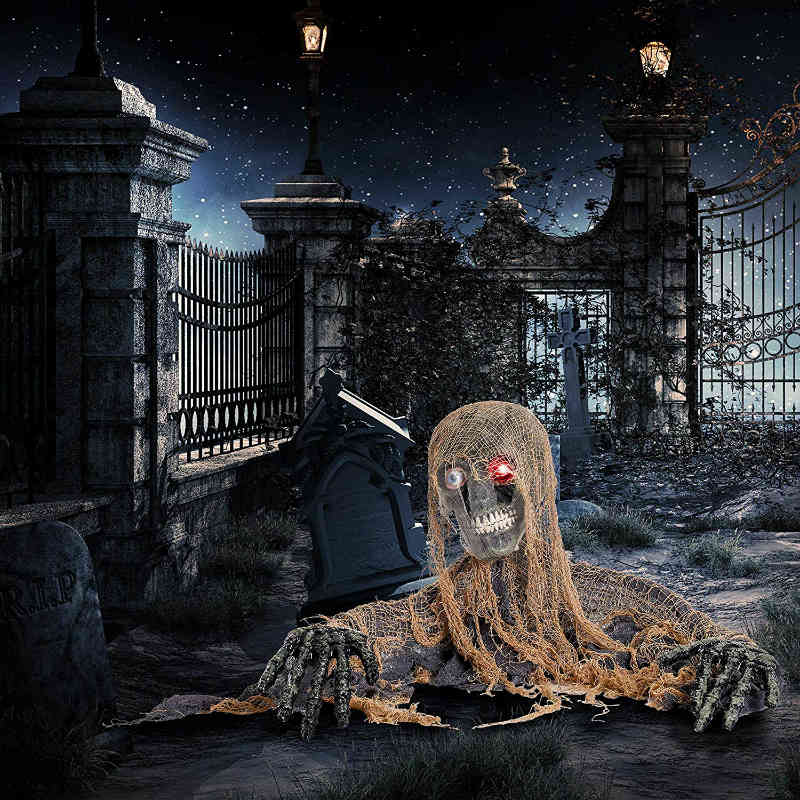 Everyone wants their Halloween to be frightening, fun and a night to remember. Are you looking for the perfect Halloween decor to make your Halloween wild and scary? We have what you need! Halloween haunters present to you spooky bones skeleton for Halloween!
This Halloween prop is a scary, spooky craft made for the epic Halloween night! It will scare whoever dares to gaze in the dark. There's a feature built-in for everyone's needs. Especially during the anticipated trick or treat night.
This prop has a red LED laser eye that glows from miles away. Movable joint arms and head on its full body size permit free movement of its body parts. This allows you to adjust its body parts to any position you see fit.
This product is battery powered and comes with three new extra AAA batteries free of charge. Say goodbye to the problem of looking for and connecting to a power source. You can place it in different strategic positions, from the front of the lawn to top of the roof to give a good scare. It also comes with Spider web-like cloth texture to add cool look and touch to it!
Spooky bones skeleton can also let out terrifying wolf howls and sharp screams! Yes. This fantastic prop has screams and howls of a wolf pre-recorded. The sound comes with a volume switch control to adjust the intensity of the sounds made.
Want these features all in one cool product? Then hurry and order your spooky bones skeleton now!.

September 27, 2023 8:04 pm

Amazon.com
Last update was on: September 27, 2023 8:04 pm