This Animated Crawling Zombie is the Star this Halloween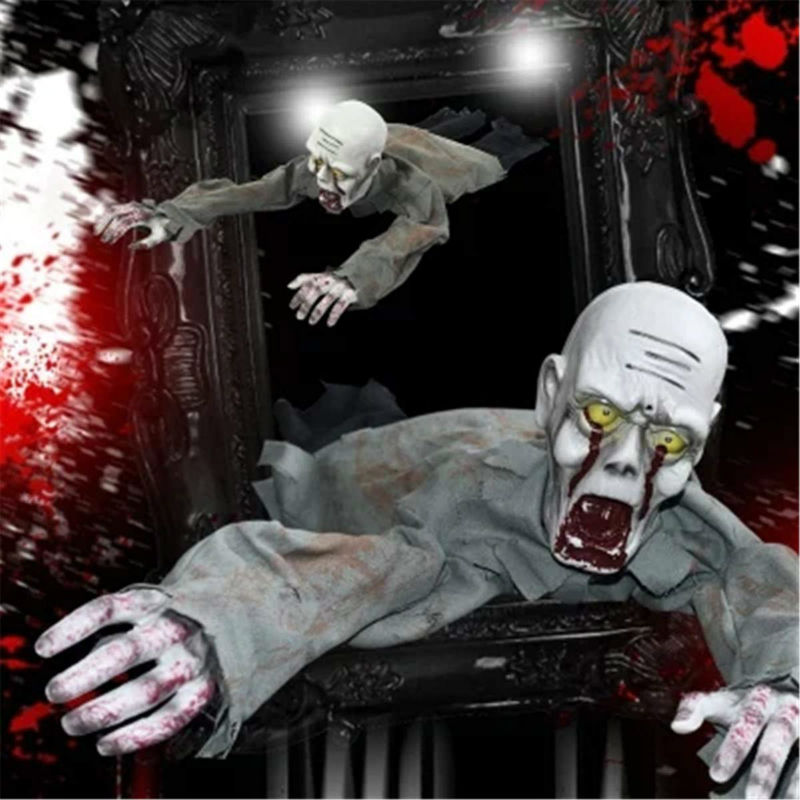 It is Halloween! Want to get more creative with your decorations this year? Check this animated crawling zombie from D – Fokes. You can turn your once warm house to a scare zone of your neighborhood.
The animated crawling zombie is scarier than any typical zombie. It is due to the excellent detailing. Bloodstains cover its face and fingers while the eyes glow while it crawls. This decor item consists of fabrics, plastic and the electronic components installed.
When you come in front of the animated crawling zombie, it will sense you. The eyes will glow in red and it will start crawling. At the same time, it makes a lot of scary screams. Pumpkin sounds are also installed in it.
The size of the crawling zombie is around 43 inches by 12 inches by 10 inches. It is light at 800 grams only. To run, you will need 3 AA batteries which do not come with the package. The part where you install the battery is on the back of the zombie.
This is a perfect piece when it comes to scaring people. You can keep this in your garden or anywhere outside when you're having a Halloween party or scary themed party. This Halloween zombie will be a great prop to have at the bar, and during all Halloween jokes. It comes with a lifetime warranty.
After using this creepy zombie as decor, you can store it and you can use it again in the next upcoming year. You can claim a full refund if you do not like the scary prop.

September 28, 2023 1:05 am

Amazon.com
Last update was on: September 28, 2023 1:05 am